Avoiding Commercial Landlord-Tenant Litigation During This Difficult Time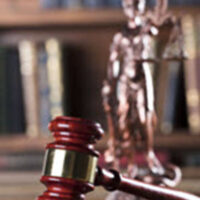 There is no question that COVID-19 has created significant tension between a number of commercial landlords and tenants, especially given the number of businesses that had to close and, as a result, may have difficulty paying rent or may otherwise find themselves violating their leases. While Florida Governor Ron DeSantis and the Florida Supreme Court temporarily halted evictions, those restrictions only applied to residential tenants. As a result, litigation has already been lodged by a number of commercial landlords, demanding that tenants pay hundreds of thousands – or even millions – in unpaid rent, with some tenants turning around and filing counterclaims for breaching the lease through mismanagement.
As attorneys who assist both landlords and tenants to resolve their disputes and move forward in Sarasota and surrounding areas, we understand the importance of open communications between both parties if there is any interest in resolving these disputes. Below, we discuss some potential approaches to help guide the parties to a potential solution:
Extending Tenants' Terms
In exchange for rent relief, landlords have the option of demanding an extension of the lease with a potentially higher rent.
Deferring Rent
What a landlord can offer may entirely depend upon what is possible depending upon their lender and/or creditors (many landlords may have to request the ability to restructure their loans when tenants fall behind on rent), but options include deferring all or some of tenants' rent and arranging for repayment in one lump sum or in installments.
Abating Rent
Landlords could also agree to abate rent for a certain number of months without assigning late fees.
Security Deposits as Rent
Other options include using the tenant's security deposit as rent, with the requirement that the deposit be replenished at a later date, as well as considering credit enhancements in exchange for relief, such as adding additional guarantors.
How to Select the Right Attorney
There are landlords who are claiming that a number of commercial tenants are currently trying to take advantage of the crisis to try and get better deals. As a result,  if any of these options are of interest, they should be discussed, documented, and finalized with the assistance of an attorney so that any resulting contracts are enforceable, compliance is ensured, and there is a greater chance of reaching constructive agreement. Legal counsel should have a broad set of skills and experience in several concentrations, including real estate, business transactions, landlord-tenant, contracts, and related areas, and not only be able to discuss and negotiate current terms, but also address larger questions, such as future changes that may arise between the parties due to the pandemic.
Contact Our Sarasota Office to Find Out More
At Moran, Sanchy & Associates, our Sarasota landlord-tenant attorneys regularly work in business litigation, transactions, landlord-tenant issues, and real estate litigation. We are dedicated to helping commercial landlords and tenants resolve any issues and disputes that come up due to COVID-19 or other issues, including helping to negotiate, draft, and review new leases and lease provisions to ensure that our clients' rights are protected. Contact our office today to find out more.
Resources:
nytimes.com/2020/06/05/business/economy/coronavirus-commercial-real-estate.html
palmbeachpost.com/news/20200606/harbourside-is-tangled-up-in-tenant-lawsuits-worth-over-14-million
tampabay.com/news/health/2020/04/02/ron-desantis-suspends-evictions-foreclosures-for-45-days-in-florida/
https://www.moransanchylaw.com/moratoriums-on-eviction-foreclosure-in-florida-how-this-affects-lease-negotiations/