Bill in Florida Proposes Changing Rules Surrounding Emotional Support Animals in Landlord-Tenant Context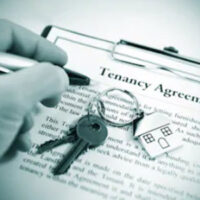 Florida House Bill 209 addressing landlords' ability to regulate tenants' need to have emotional support animals with them was proposed in January, and could very well come into conflict with the requirements set forth in the federal Fair Housing Act. Specifically, the bill would allow landlords to demand proof that pets are used for emotional support, prevent landlords from charging more in rent as a result of a tenant having an emotional support animal, and hold pet owners liable if emotional support animals cause damage to property. It would also penalize owners who obtain fraudulent letters from doctors.
For a number of Floridians, these animals are vital to getting through the day. Still, there have been enough complaints to lawmakers from those who oppose having them on rental property; complaints that people have been misusing the policy simply to have a pet where they otherwise could not.
The Difference Between Service Animals & Emotional Support Animals
First and foremost, it is important to distinguish between service animals and emotional support animals in the eyes of the law. The ability for a disabled individual to have a service animal is protected by the Americans with Disabilities Act, which dictates that they can bring these animals to any areas of "public accommodation"—housing, restaurants, stores, hotels, schools, etc. These animals are distinguished from emotional support animals in that they have been trained to assist the disabled with physical, intellectual, mental, psychiatric, or other disabilities, and that assistance or work is directly related to that disability; for example, a seeing eye dog for a blind individual.
What The Federal Fair Housing Act Dictates
Conversely, emotional support animals provide a feeling of safety and comfort to those with emotional conditions such as anxiety or depression. They are typically not trained to provide a specific type of assistance. While Florida law covers service animals in a number of locations considered to be public accommodations, it does not do the same for emotional support animals. That being said, the federal Fair Housing Act does cover emotional support animals as providing a type of assistance that represents a "reasonable accommodation" for someone. Under this law, as regulated by the U.S. Department of Housing and Urban Development, a housing provider can only ask two questions when it comes to requests for emotional support animals:
Does the applicant have a disability that impairs a major life activity?
Does the applicant have a need for the animal for this reason, i.e. does the animal provide support that alleviates one of their symptoms?
Aa "no" answer to either means that the provider is not obligated to make a reasonable accommodation. However, the Department dictates that the individual seeking the accommodation must only have to submit reliable documentation of their disability and the need for the animal if the disability is "not known or readily-apparent," indicating that Florida's proposed law – by dictating that this proof can be asked for only if the need is not "readily apparent" – could be in conflict with what the federal Act allows for. In order to be in compliance with federal law, Florida's law needs to narrow the circumstances that allow for providers to demand documentation.
Contact Our Florida Landlord-Tenant Attorneys If You Have Any Questions or Concerns
If you have any questions about your rights under state and federal landlord-tenant laws, contact our experienced Sarasota landlord-tenant attorneys at Moran, Sanchy & Associates today to find out how we can help.
Resources:
animallaw.info/article/faqs-emotional-support-animals
nbc-2.com/story/41569232/florida-bill-would-allow-landlords-to-require-proof-for-emotional-support-animals
ada.gov/service_animals_2010.htm
https://www.moransanchylaw.com/selling-tenant-occupied-property-associated-business-transactions/