Can My Landlord Charge Me For Repairs?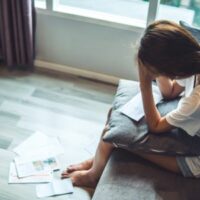 It is not uncommon for landlord-tenant disputes to arise when a landlord is trying to charge a tenant for repairs. But when can your landlord make you pay for the repairs?
Typically, landlords are responsible for performing and paying for repairs on their rental property, especially when the repairs are related to wear and tear. However, in certain situations, a landlord may have a right to charge tenants for repairs on their property.
If your landlord is trying to charge you for repairs, but you are not sure whether it is your responsibility to pay for repairing the property, consult with an attorney.
Can Your Landlord Require You to Pay for Repairs?
Landlords have a duty to ensure that the rental property is in a habitable condition. The landlord is also responsible for maintaining the rental property to eliminate and prevent any health and safety concerns.
When a tenant rents an apartment, house, or rental unit, they are required to sign a lease agreement. The lease may require the tenant to assume responsibility for certain maintenance and repairs.
That is why it is critical to have a skilled attorney read the lease before you sign it. If you have already signed the lease agreement and your landlord wants to charge you for repairs, contact an attorney to review the terms of the lease.
Generally, when a tenant fails to perform the necessary maintenance on the rental property and something breaks down due to their neglect or careless conduct, the landlord may require the tenant to pay for the repairs.
When Your Landlord Cannot Make You Pay for Repairs
In most cases, tenants are responsible for general maintenance to keep a rental in good shape. This obligation includes keeping plumbing fixtures and landlord-supplied appliances in a clean condition to prevent excessive grease, rust, mold, and dirt buildup.
However, tenants are not responsible for the normal wear and tear on the rental property. Normal wear and tear is any deterioration that occurs over time and is not caused by the tenant's neglect, misuse, or carelessness. Examples of ordinary wear and tear include:
Loose door handles
Minor scrapes or dings on the floor
Faded paint on the walls or color of the carpet
Small smudges or dents on the wall
Warped cabinet doors
Worn appliances due to normal use
A landlord cannot charge their tenants for repairs to fix the ordinary wear and tear on the rental property. It is the landlord's obligation to repair the conditions that deteriorate over time.
Your Landlord Can Charge You for Repairs When You Damage Something
The only situations when your landlord can make you pay for repairs are when:
you or your guests damage something on the rental property;
something breaks down as a result of your neglect (e.g., there is a water leak, but you fail to notify your landlord about it in a timely manner. As a result, the floor becomes swollen or lifted due to water damage that could have been prevented).
If your landlord is trying to make you pay for repairs for damaging something due to your fault or neglect, contact our Bradenton landlord-tenant lawyers to discuss your unique situation. Speak with our lawyers at Moran, Sanchy & Associates by calling 941-366-1800.