Can You Sue a Landlord for Discrimination When Screening Tenants?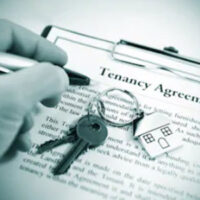 If you think that your prospective landlord discriminated against you when "screening" you or reviewing your application, you could sue them for discrimination in housing.
Landlords can legally screen potential tenants, but they must follow all applicable federal, state, and local discrimination laws. If you believe that your landlord discriminated against you, consult with a Sarasota landlord-tenant lawyer at Moran, Sanchy & Associates to discover your legal options.
Discrimination When Screening Potential Tenants
Under certain circumstances, the Fair Housing Act protects renters, tenants, homebuyers, homeowners, and other persons from discrimination in housing. Sec. 804. [42 U.S.C. 3604] provides that it is illegal to discriminate based on a person's:
Color
Race
Disability (physical and mental)
Familial status (having children under the age of 18, being pregnant, etc.)
National origin
Religion
Gender
In addition, some state and local laws may provide even more protection from discrimination. For example, there may be a local ordinance prohibiting discrimination based on sexual orientation or age. If a prospective landlord rejected your application because of a discriminatory reason, you could sue them.
Can Landlords Legally Reject Potential Tenants?
Landlords have a right to reject a potential tenant's application as long as their decision is not discriminatory in nature and is in compliance with applicable laws.
Legitimate reasons to reject tenants include but are not limited to:
Insufficient income to afford the rent or be consistent with monthly payments;
Poor credit history; and
Past behavior, including stealing or damaging personal property or refusing to pay rent.
If a tenant has evidence to prove that a landlord did not accept their application because of a discriminatory reason when there was no valid reason to reject the application, they may be able to sue the landlord under the Fair Housing Act.
What Are Legal Ways to Screen Tenants?
Landlords must establish selection standards equally and apply them to all tenants for screening purposes. For example, they may require that a prospective tenant has a minimum income or a good credit history.
To avoid discrimination lawsuits for illegal tenant screening, landlords must ask all prospective tenants to complete an application form in which they provide the following information:
Employment
Income
Credit history
Social Security number
Driver's license number
Past evictions
Past bankruptcies
References
When choosing among prospective tenants, the landlord may:
Contact a tenant's previous landlords to find out about their past behavior;
Contact their employer to verify their employment status and income; and
Obtain a credit report to check whether the applicant has been evicted, filed for bankruptcy, or has a history of not paying rent or other bills on time.
However, a landlord must be consistent and fair when screening potential tenants to avoid lawsuits. For this reason, a landlord must require credit reports from all applicants, not just applicants of a specific race, color, or national origin.
What to Do if You Experience Discrimination in Housing?
If you believe that a landlord rejected you for a discriminatory reason, take the following steps:
Keep notes and detail what your landlord said, what happened, and when it happened;
Collect evidence of discrimination, including emails, text messages, letters of denial, your application, and other documents and evidence; and
Speak with a Florida landlord-tenant attorney to discuss your particular situation.
Contact our landlord-tenant lawyers at Moran, Sanchy & Associates to determine whether you can sue a landlord for discrimination when screening tenants. Call at 941-366-1800 to get a consultation.
Resource:
justice.gov/crt/fair-housing-act-2