Department of Housing and Urban Development, Fannie Mae, Florida, And Freddie Mac Extend Eviction & Foreclosure Moratorium Through End of 2020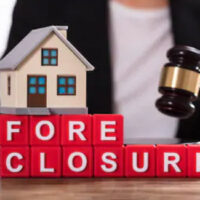 The history of COVID-19 moratoriums on evictions and foreclosures at both the state and federal level has been confusing, and led many to consult with landlord-tenant and foreclosure defense attorneys in order to understand what to expect and ensure that they are legally protected. Below, we discuss the latest developments at the state and federal level (through September 1), as well as decisions made by home mortgage companies Fannie Mae and Freddie Mac:
Fannie Mae & Freddie Mac
In late August, Fannie Mae and Freddie Mac announced an eviction and foreclosure moratorium through the end of December 2020, which is expected to benefit approximately 28 million homeowners who have mortgages guaranteed by the companies and/or properties that have been acquired by them through foreclosure or deed-in-lieu of foreclosure. Still, this excludes approximately 30 million renters who are currently at risk of being evicted.
Department of Housing & Urban Development
Earlier in August, the Department of Housing and Urban Development also extended a ban on evictions and foreclosures under the Federal Housing Administration (FHA) through December, which is expected to benefit more than eight million homeowners with single-family mortgages insured by the FHA.
Governor DeSantis – Florida
Florida has addressed the eviction and foreclosure issue in a piecemeal fashion, typically every few months. In March, the Florida Supreme Court issued an administrative order suspending writs of possession, while Governor DeSantis also entered a moratorium on both residential tenant evictions and foreclosures through July 1. In July, DeSantis then extended this moratorium until September 1, and on September 1—just hours before it was going to expire—he once again extended the moratorium through October 1. However, when he extended the moratorium in July, he specified that only those who had been adversely affected by the pandemic were protected by the moratorium–i.e. those lost their jobs or who had taken a severe pay cut–and this same qualifier applies to the September through December extension.
What The Protecting Tenants in Foreclosure Act Already Covers
Still, many have pointed out that these are only temporary bandages that are being placed on a serious, gaping problem, and eviction moratoriums on forbearance simply defer the problem and potentially bring about credit issues.
In addition, a number of homeowners and renters also already receive protection under the Protecting Tenants in Foreclosure Act, which covers:
Federally-related mortgage loans;
Dwellings and residential real properties after June 23, 2018; and
Tenants under "bona fide" leases and tenancies, where the mortgagor is not the tenant, the lease was the product of "an arm's-length transaction"; and rent is not substantially less than market value or reduced/subsidized.
The law requires that:
Tenants are provided with 90 days' notice to vacate; and
Tenants with bona fide lease agreements entered into prior to the date of notice of foreclosure must be allowed to occupy the premises until the end of the lease, unless the successor plans to occupy the property as their primary residence or local law allows the agreement to be terminated at will, in which case 90 days' notice to vacate must be provided.
If You Have Any Questions or Concerns About Foreclosure and/or Eviction in Florida, Contact Our Experienced Attorneys
If you have questions or concerns about eviction or foreclosure here in Florida, contact our Sarasota landlord-tenant attorneys at Moran, Sanchy & Associates today to find out how we can help.
Resources:
fox13news.com/news/gov-desantis-extends-eviction-and-foreclosure-moratorium
politico.com/news/2020/08/18/hud-foreclosure-evictions-ban-397960
money.yahoo.com/foreclosure-and-eviction-moratorium-is-extended-through-the-end-of-the-year-172028272.html
https://www.moransanchylaw.com/florida-gov-desantis-extends-moratorium-on-evictions-foreclosures-but-is-it-clear-enough-to-avoid-legal-battles/