Federal Court Says Landlords Must Actively Protect LGBTQ Tenants from Harassment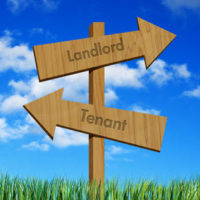 In late August, a federal appeals court ruled that landlords must protect LGBTQ tenants from harassment by other tenants under the Fair Housing Act (Act). The case involved a 70-year-old living in a senior living center, who suffered both verbal and physical harassment from other residents, who proceeded to hurl homophobic slurs, spat on her, and, at times, struck her, simply due to her sexual orientation. Instead of taking action to stop the harassment, the facility reportedly took retaliatory action against her, barring her from certain common areas.
A claim under the Fair Housing Act requires that a plaintiff demonstrate that  he or she endured unwelcome harassment based on a protected characteristic; that it was severe or pervasive enough to interfere with the conditions, privileges, or terms of their residency (or in the provision of services); and that there is a basis for imputing liability to the defendant.
What the Fair Housing Act Provides For
The Act makes it unlawful to discriminate against someone in terms of the conditions or privileges of the sale or rental of a dwelling or any services or facilities in connection therewith. It also makes it unlawful to coerce, intimidate, threaten, or interfere with someone's enjoyment of one's home, including any discriminatory harassment that unreasonably interferes with the use and enjoyment of that home.
The Court's ruling ultimately places all landlords on notice that they have an obligation to take affirmative action to stop harassment. It also dictates that the Act affords victims with recourse even if the defendant does not act with discriminatory animus and states that the protections afforded by the Act do not disappear once someone takes possession of their house or apartment, as claimed by defendants, while also pointing out that the Fair Housing Act not only protects tenants against landlords intentionally discriminating based on protected characteristics, but mandates that landlords who have actual notice of tenant-on-tenant harassment take reasonable steps to stop that harassment.
The ruling is monumental in terms of advancing protections for the LGBTQ community because the Act does not textually address sexual orientation and gender identity as prohibited bases, but does indicate that a person may be covered if discrimination against an LGBTQ individual is based on non-conformity with gender stereotypes. The ruling thus resolves a number of questions that have arisen under the law and just how far landlords and other tenants can go in mistreating LGBTQ tenants.
Sarasota Tenant Lawyers
Landlord tenant disputes arise every day, especially in Florida, where there are a number of senior citizens reliant as tenants on the facilities and management that are tasked with caring for them.
The attorneys at Moran, Sanchy & Associates help residential tenants in Florida resolve their landlord-tenant disputes and other issues. Our attorneys are equipped to handle any legal issue that comes our way efficiently and effectively. Contact our attorneys today to find out more.
Resources:
nbcnews.com/feature/nbc-out/federal-court-says-fair-housing-act-covers-harassed-lgbtq-tenant-n904716
hud.gov/program_offices/fair_housing_equal_opp/LGBT_Housing_Discrimination