Florida Gov. DeSantis Extends Moratorium On Evictions & Foreclosures, But Is It Clear Enough to Avoid Legal Battles?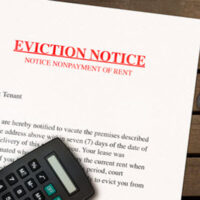 On July 29, Florida Gov. Ron DeSantis extended the moratorium on evictions and foreclosures until September 1 due to the COVID-19 pandemic, extending his original Executive Order (20-94) to ensure that relief is provided to single-family mortgagors and residential tenants (i.e. excluding commercial tenants) who are affected by the pandemic.
DeSantis' extension specifically suspends and tolls any statute providing for final action at the conclusion of a mortgage foreclosure or eviction proceeding under Florida law solely when the proceeding is due to non-payment of the mortgage of a single-family mortgagor or non-payment of rent by a residential tenant adversely affected by the COVID-19 emergency. This is listed to cover events including diminished wages, loss of business income, loss of employment, or other monetary loss during the Florida State of Emergency, directly impacting the ability of the mortgagor or residential tenant to make their payments. The Order explicitly states that it cannot be construed to suspend or otherwise affect foreclosure or eviction proceedings unrelated to non-payment of the mortgage or rent or ultimately relieve any individual from their obligation to make a payment. Due to the way that the Order is worded, it is possible that some landlords could try to construe evictions so as to argue that their tenant should be evicted before the current moratorium expires on September 1 because the tenant does not fit the profile of someone who cannot pay rent due to being adversely affected by the COVID-19 emergency.
Can Landlords Make the Argument That the Eviction Lies Outside of the Order?
There is no question that the foreclosure and rent crisis has become especially severe here in Florida: According to the US Census Bureau Household Pulse Survey, more than one-third of Floridians indicated that they were not able to make July's payment. According to some media reports, many landlords have already been filing paperwork in court to evict non-paying tenants once that the ban ends. Landlords could try to bring an eviction proceeding before the moratorium is lifted by arguing, for example, that their tenant did not actually face loss of employment, diminished wages, or other monetary loss during Florida's State of Emergency, and that a tenant's ability to make rent payments have not been affected by the pandemic.
If You Are Facing Eviction, A Landlord-Tenant Dispute, Or Foreclosure, Contact Our Florida Attorneys
As a number of politicians have pointed out, Florida, like other states, will need a long-term plan to ensure housing security both during and after the pandemic as opposed to providing people with extensions two months at a time. Indeed, many are already facing a crisis, where even the thought of what will happen in the long-term is unthinkable.
If you or a loved one is dealing with a landlord-tenant dispute, our Sarasota landlord-tenant attorneys have decades of experience working with landlords and tenants in helping to resolve disputes. We are equipped to handle any issue that comes our way, and resolve it efficiently, effectively, and without years of expensive litigation costs. Contact us at Moran, Sanchy & Associates today to find out more.
Resources:
orlandosentinel.com/coronavirus/jobs-economy/os-bz-coronavirus-eviction-moratorium-extension-20200730-6anaep2sabdd7bqqld5n76ayte-story.html
census.gov/data/tables/2020/demo/hhp/hhp12.html
flgov.com/wp-content/uploads/orders/2020/EO_20-180.pdf
https://www.moransanchylaw.com/avoiding-commercial-landlord-tenant-litigation-during-this-difficult-time/