How Florida Law Can Cripple A Tenant's Possible Defense To An Eviction Proceeding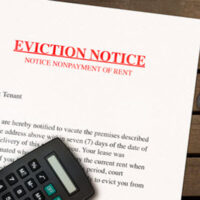 When a Florida landlord initiates an eviction proceeding–i.e., files a lawsuit for "possession of real property"–the tenant must pay any unpaid rent allegedly owed into a court-supervised registry. If the amount is in dispute, the tenant can ask the court for a determination of rent. But unless the tenant's defense is that they actually paid the rent, they cannot continue to contest the landlord's eviction lawsuit without making the required payment into the court registry. This is black-letter law in Florida: A tenant's failure to pay is considered an "absolute waiver of the tenant's defenses" and entitles the landlord to "an immediate default for possession without further notice or hearing."
Appeals Court Grants Landlord Default Judgment After Tenant Is One Day Late in Posting Unpaid Rent to Clerk
Section 83.232 is often a trap for tenants. This is because even if the tenant is late making required payment to the court and offers a good reason, the judge is bound by the statute to enter a default judgment for the landlord. In other words, the law does not recognize any excuses.
For example, in a November 2020 decision, The Cove & Deerfield Beach, LLC v. R Fast, Inc., a landlord sought to evict a commercial tenant. The tenant disputed the amount of rent owed and asked for a judicial determination. After the judge made said determination, the court issued an order requiring the tenant to make payments into the court registry on the "first day of each month."
Unfortunately, the tenant was late with one payment. The tenant had intended to pay, and in fact mailed their payment to the court two days before the due date. The clerk's office, however, failed to make the deposit into the registry until the day after the due date.
On this basis alone, the landlord asked for a default judgment of possession. The trial court actually rejected this request, noting the tenant did mail their rent payment to the court on time. The judge also noted that due to the ongoing COVID-19 pandemic, it was acceptable for the tenant to mail payment instead of going to the clerk's office in person.
The Fourth District disagreed. It granted the landlord's petition for a writ of mandamus–basically, a judicial order granting the default judgment in lieu of the trial court's decision. The appellate court said it did not matter that the tenant mailed their payment before the deadline. Section 83.232 requires "strict compliance" with a deadline. That meant the tenant should have gone to the courthouse in person. And despite the pandemic, the Fourth District noted the clerk's office was open for business.
Speak with a Florida Landlord-Tenant Attorney Today
If you are involved in an eviction proceeding, do not assume the law will be on your side. As the case above illustrates, even an honest effort to comply with certain technical rules can backfire on a tenant. That is why you need to work with an experienced Brandenton landlord-tenant lawyer who can represent your interests. Contact the offices of Moran, Sanchy & Associates today to schedule a consultation.
Source:
scholar.google.com/scholar_case?case=16182922891369613775