Moratoriums On Eviction & Foreclosure in Florida: How This Affects Lease Negotiations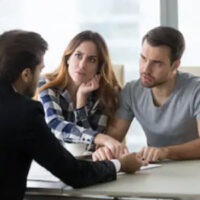 In March, the Florida Supreme Court issued an administrative order dictating that the requirement for clerks to issue writs of possession would be suspended through April 17, 2020, or as provided by a subsequent order, which has since been extended through  June 30, 2020 and may be extended further. In addition, due to the economic upheaval caused by the coronavirus, Governor Ron DeSantis  has entered a moratorium on both residential tenant evictions based on nonpayment of rent and foreclosures  through July 1, 2020, which also may be extended further.
Still, due to court closures throughout Florida, eviction remedies may not be available until well after the moratorium runs out. Therefore, while landlords may still be sending out eviction notices, they will not be enforced until the moratorium is lifted. As a result, if tenants may have difficulty meeting their rent obligations and/or landlords may have difficulty paying their mortgages, tenants and landlords that are seeking to modify a lease in order to delay rent obligations due to economic hardships should consult a landlord-tenant attorney in order to ensure that they are taking all of the right legal considerations and precautions into account.
Basic Considerations to Take into Account
Specifically, at a minimum both tenants and landlords should consider the following:
Tenants: Review your lease for any provisions regarding notice requirements you must provide your landlord of an inability to make rent  payments, and note that, as a tenant, you are still contractually obligated to pay any back rent owed. Also note that, once an eviction is filed, you only have approximately five days to deposit  rent arrearages with the court
Landlords: You may want to consider whether a modified payment schedule is feasible. If so, many leases require that modifications be made in writing and signed not only by the landlord and tenant, but guarantors as well
Landlords may also want to consider any potential beneficial exchanges for rent delay, such as tenants waiving the right to make certain claims related to services affected by any shutdowns
Keep in mind that every contract implies that parties will deal with each other in good faith, which may imply some flexibility when it comes to a national emergency like COVID-19
Make sure that any and all communications are documented
Contact Our Florida Landlord-Tenant and Foreclosure Defense Attorneys to Find Out More
The Sarasota landlord-tenant attorneys at Moran, Sanchy & Associates are working though this time to help both commercial and residential landlords and tenants in Florida resolve any disputes and other landlord-tenant issues, including lease modifications. We provide particular attention to agreement drafting and are able to handle and help resolve any issue that comes your way. Contact us for assistance today.
Resources:
clickorlando.com/news/local/2020/04/10/despite-notice-florida-tenants-cant-be-evicted-during-governors-moratorium-on-evictions/
floridasupremecourt.org/content/download/632431/7186205/AOSC20-17.pdf
https://www.moransanchylaw.com/bill-in-florida-proposes-changing-rules-surrounding-emotional-support-animals-in-landlord-tenant-context/