What Can Commercial Landlords Expect In 2018?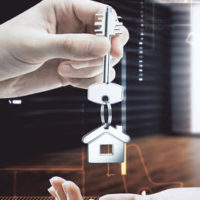 When it comes to agreements and disputes between commercial landlords and tenants, there are certain changes—along with the issue of more and more tenant bankruptcies—that commercial landlords should be prepared for.
For one, the digital transformation is forcing landlords to evolve in order to meet a new set of tenant demands. In addition, more and more commercial tenants (retailers in particular) are filing for bankruptcy, which carries significant repercussions for commercial landlords and their leases. This rise is only expected to continue well into and past 2018.
Building Flexibility into Lease Agreements & Office Space
While historically, commercial landlords have largely determined the conditions that come with offered workspace, more and more tenants are now used to (and expect) flexibility and service when it comes to office space. For example, this might include the ability to work on the move as part of the "mobile working revolution," as well as quiet workspaces for impromptu meetings.
This need for a "reimagined workspace" with additional amenities, facilities, and meeting rooms is only the beginning, and it doesn't just apply to the space itself, but also to the lease that comes with the space. Specifically, having a flexible approach to commercial real estate can include offering amenities in lease contracts in a variety of ways, such as:
Offering long-term leases with flexible space options;
Making the building more hospitality and service-oriented;
Building in service-income streams (in addition to rented-income streams); and
Designing common spaces with the concept of creating community within a building.
Dealing With a Rise in Commercial Tenant Bankruptcy
Given the rise and continuing expected increase in retailers filing for bankruptcy, commercial landlords also need to be aware of both their obligations and rights when it comes to tenants filing for bankruptcy in commercial settings.  Here are some overarching guidelines to be aware of:
When a tenant files for bankruptcy, an automatic stay is imposed right away, which prohibits any party (including landlords) from taking any action against the tenant or their property unless that action is first approved by the bankruptcy court. This means you cannot recover past amounts due from the tenant, and landlords cannot cite to the bankruptcy filing as justification for terminating the lease.
If a tenant is past due on rent, it is advisable for a landlord to take steps to terminate the lease  and evict the tenant sooner than later so as to minimize the effects of a bankruptcy filing. 
Contact Our Commercial Landlord Attorneys
The attorneys at Moran, Sanchy & Associates help commercial landlords and tenants in Sarasota and surrounding areas of Florida. Whether you are dealing with a potential dispute, want to incorporate more flexibility into your lease agreement, or are dealing with a tenant bankruptcy issue, we are here to help. Contact us today to find out more.
Resources:
lexology.com/library/detail.aspx?g=ded39376-e2cf-46dd-a52e-fbc1e93fc817
forbes.com/sites/forbesrealestatecouncil/2018/01/30/changes-in-commercial-real-estate-are-rewriting-landlord-rules-for-the-21st-century/#2dc682e841ad