Jerry Sanchy on ABC 7 WWSB Suncoast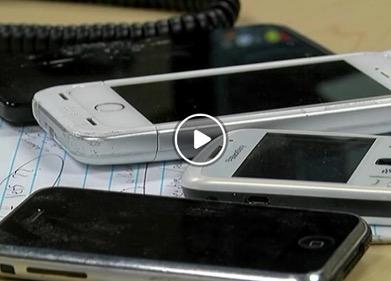 "Never," said Tuten, shaking her head. "Ive heard of identity theft and things like that and I always thought nobody wants my identity."Amy Tuten never thought she would be a victim of fraud. Until an unknown person opened a Verizon account under her name and ordered four phones.
Read More
Sarasota Business & Civil Litigation Lawyers
Serving Sarasota County and Florida's Central Gulf Coast with Hard Work, Smart Work and Understanding
Suncoast Civil Law is a full-service Sarasota law firm helping clients with a wide range of legal needs, including business litigation and general civil litigation, wills and probate, Florida foreclosure defense and business transactions. Our attorneys have experience in a wide range of legal areas to best meet your needs, whether you are an individual, family or small business owner.
Small business owners must deal with many of the same legal issues as large corporations, but without the help of an in-house legal counsel, much less an entire legal department. Our business-minded attorneys know firsthand the challenges you face, and our firm is dedicated to providing high-quality legal service at an affordable price. We help small businesses with purchases and sales and commercial financing, and dealings with employees, contractors, vendors, suppliers, customers and others. When disputes arise, we collaborate with the client to develop a litigation strategy that achieves the desired results as efficiently and effectively as possible.
Full-Service Sarasota Law Firm for all Your Florida Business & Civil Litigation Needs
Suncoast Civil Law strives to be a comprehensive, full-service law firm staffed with attorneys who are prepared to meet your legal needs in business law and civil litigation, and a wide range of related areas. Below is a brief description of the firm's major areas of practice. Click on a topic for more information in a particular area. For immediate assistance, call Suncoast Civil Law.
Business Litigation – At Suncoast Civil Law, we combine decades of legal experience with a real-world background in business to handle the full range of business litigation, including breach of contract disputes, business torts, business purchase disputes, covenants not to compete, and other matters. Small business owners cannot afford to get bogged down in protracted litigation. We work aggressively to resolve your matter as quickly as possible, but always with your best interests foremost in mind.
Civil Litigation – Our experienced trial lawyers provide strong, effective representation in the resolution of any civil dispute, including collection matters, credit card disputes, bankruptcy, insurance disputes, negligence and intentional torts, and more. Litigation is often the most effective means to protect your legal rights and interests. We represent both plaintiffs and defendants in civil matters, with a focus on helping individuals and small businesses solve their legal problems efficiently and cost-effectively.
Wills & Probate – Our firm is committed to drafting the right combination of wills and trusts that protect your assets and provide for your healthcare and other needs during your lifetime, while leaving a lasting legacy for your family and the causes you care most deeply about. Attorney Jerry Sanchy is additionally experienced in estate tax planning and can advise you on the implications of the different approaches you may take with your estate plan. Our firm further assists in probate and trust administration, including the resolution of any will contests or other probate litigation which may arise.
Foreclosure Defense – If you are facing the loss of your home through foreclosure, our goal is to get you in the best position to remove yourself from a bad situation with the best result possible. We employ a variety of strategies to defend a wrongful foreclosure in court, or to negotiate a positive outcome with the lender, such as a loan modification with a reduction in principal, a short sale or a short payoff.
Business Transactions – We focus on providing small business owners with sound legal advice and professional assistance to help them grow their business and meet their legal needs in the most complex and sophisticated business dealings. From commercial financing to purchase and sale, we work to negotiate, draft and review contracts and other documents to make sure your rights are protected and your interests are met.
Beyond the needs of small businesses, our practice extends to the needs of the individual in a variety of areas. We provide intelligent and skillful assistance in drafting wills & trusts, including estate tax planning and representation in probate administration or litigation. We help struggling homeowners obtain a loan modification or short sale, or fight a wrongful foreclosure in court. Our civil litigation practice encompasses credit card disputes, divorce and family law, bankruptcy, collections, insurance disputes, and all the myriad ways individuals and families can find themselves in need of hard-working, capable legal assistance.
At Suncoast Civil Law, you will find a team of caring and compassionate lawyers who demonstrate genuine concern for our clients' welfare. Our attorneys diligently pursue every aspect of your legal matter and deliver thoughtful, reliable advice and representation to meet your legal needs effectively and efficiently. We offer a variety of rate structures, including contingency fees, flat rates and hourly rates, to provide the highest quality legal services in a reasonable, affordable manner. With hard work, smart work and understanding, Suncoast Civil Law is here to help you with all your Florida legal needs.
Contact Our Sarasota Business & Civil Litigation Lawyers Today
Call Suncoast Civil Law in Sarasota at for a complimentary, confidential consultation regarding your needs. We look forward to the opportunity to get to know you and help you resolve your dispute or reach your goals, contact our experienced Sarasota business & civil litigation lawyers today.