A New Storm Brewing… Beware Of Consumer Fraud In The Wake Of Hurricane Ian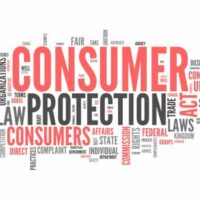 Hurricane Ian slammed the sunshine state. Reportedly the expected wind damages, storm-surge damages, and complete reported all-out losses from the storm is estimated to reach somewhere between $28 billion and $47 billion dollars. If this estimate turns out to be the case, then Hurricane Ian will be the costliest storm to hit Florida in 30 years.
Some homes have been leveled; others have been flooded. Trees came through roofs and R.V.s were flipped over. In the wake of such devastation local Floridians need to be wary of not just the dangers of corroding sea water – but the dangers of scammers and consumer fraud.
Instances of consumer fraud always surge after disastrous storms. After a disastrous storm such as Ian,  many people's homes and livelihoods will have been scattered. Sometimes that can make people desperate to just get everything back to normal as quickly as possible. This eagerness leaves consumers in a vulnerable position to experience consumer fraud.
For example, let's say that a person's roof is damaged in the storm. That person can see that 10 other houses in the neighborhood also need roof repair. In fear that they will not be able to hire the help they need, that person may be eager to sign a contract with the first person claiming they can repair the roof. This kind of situation is ripe for a scammer or unscrupulous business to come in and take advantage.
The best solution to a potential future consumer fraud lawsuit is to arm yourself against scammers before they strike. As you move forward in performing any repairs after a hurricane, keep the following basic, general advice pertaining to Florida Consumer Fraud law in mind.
Always ask for a Contractor's license number and check that they are legitimate. A legitimate Contractor will be properly licensed and will operate in a way that is compliant with Florida law. One of the most common scams after a hurricane is contractors flooding the area who are unlicensed or using sub-par materials. Apart from the danger this presents in shoddy workmanship and breakage down the road, an unlicensed contractor may also be more difficult to locate if you need to file a lawsuit down the line.
Remember that a Contract is binding: read the terms of any document you sign and ensure you understand what everything means. Be wary of anyone who pressures you to sign a contract before providing you their license number and/or a written estimate of the cost to perform the work. Be wary of any contract which contains an Assignment of Benefits, aka AOB. This allows the contractor to file claims with your insurance company on your behalf, and could result in you not understanding what is really happening with your claim and in your job site.
Contact Suncoast Civil Law Today
While prevention is always the best cure, as experienced Sarasota consumer fraud lawyers we know that anyone can fall victim to a bad business's misrepresentation, hidden pricing, unfair terms and conditions, or, at times, outright scammers. Suncoast Civil Law have helped many fraud victims recover full and fair compensation for their financial losses, and are standing by to schedule a fully confidential review of your case with you.
 Sources:
flgov.com/2022/10/01/first-lady-casey-desantis-announces-hope-florida-a-pathway-to-purpose-volunteers-mobilizing-to-help-seniors-in-need-following-hurricane-ian/
fortune.com/2022/10/05/hurricane-ian-47-billion-misery-florida-home-insurance-market-struggling-rampant-litigation-fraud/
myfloridalicense.com/dbpr/pro/cilb/documents/recov_form.pdf