Common Mistakes Made When Selling Your Business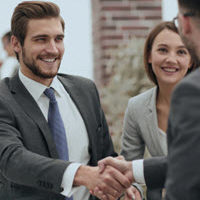 There are many considerations to take into account when selling your business, including the timing and valuation of the business. And, in fact, there are many things that can go wrong and frequent mistakes that people make when selling their business.
Below, we discuss some of these potential mistakes and pitfalls. You always want to make sure that you work with an experienced business transaction attorney so that you have assistance with careful planning, financial reporting, an understanding of market-rate terms and negotiation. Without it, you could end up with unfavorable deal terms, post purchase price value, or a completely unsuccessful transaction.
Not Using Non-Disclosure Agreements
If you are selling your business, you should mandate the use of a non-disclosure agreement. This should include, at a minimum, clear legal terms concerning protecting the confidentiality of all parties involved and non-solicitation provisions.
Failing to Ensure Comprehensive Financial Reporting
If an articulate, well-prepared financial reporting does not accompany the business, purchase offers may be significantly less than the true value of the business. Your attorney will help ensure that you have clear, correct reporting so that you do not receive an artificially low value or purchase price.
Not Involving a Specialist
Your attorney may also want to involve a transaction consultant in the process, as they can provide access to market-rate terms and ensure that everything is fair and reasonable. These individuals can often generate comfort in buyers due to their expertise and the ability to prepare documents highlighting the attributes of the business, which can serve as a credible foundation for the business' value. They also tend to have helpful industry contacts, and can help with the negotiation process.
Hiring the Wrong Legal Counsel
As you can guess, hiring the right legal counsel is also very important. This individual should have specific experience in the nuances of your area of business and the specific legal terms associated with the sale of a business like this.
Your attorney will also put forth a well-drafted purchase agreement, which reduces risk and secures expectations for each party involved, and should help encourage a setting of diligence, focus, and patience so as to avoid sellers or buyers getting too emotional during the transaction process. Sometimes getting introspective, as a seller, can really help facilitate this kind of setting: Before you get involved in the process, think about why you are selling, what your plans are after your business is sold, etc., so that you have a clear understanding of what you are leaving and gaining.
Florida Business Transaction Attorneys
If you have any questions about the sales process or business transactions in general, contact one of our experienced Florida business transaction attorneys at Suncoast Civil Law today. We have worked with countless small and large business owners, and can help ensure that you receive the most favorable outcome possible.
Resources:
vrmintel.com/the-top-five-mistakes-people-make-when-selling-a-business/
bizjournals.com/bizjournals/how-to/sell-a-business/2018/02/3-steps-for-selling-your-business.html