Dealing with COVID-19 And Potential Homeowners' Association Disputes in Florida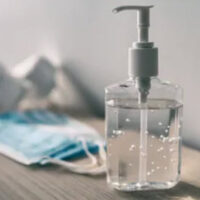 There have been a number of confirmed cases of the coronavirus COVID-19 in Florida, leading Governor DeSantis to declare a State of Emergency. At this point, there is an increased risk for everyone, especially those with underlying autoimmune and respiratory issues and the elderly.
As a result, we have received several legal questions and concerns related to the virus from a number of different parties, such as homeowners associations (HOAs) that may be seeking to protect their residential communities and have concerns regarding any disputes that may arise from these efforts. Keep in mind that avoiding legal challenges when it comes to the issues posed by COVID-19 and homeowners associations is about striking a balance between ensuring that basic precautions are taken to avoid negligence with respect to resident safety, while also avoiding overly restrictive measures that are unnecessary, unhelpful, and restrict residents' freedom to the extent that they could cause legal challenges. Also keep in mind that what measures need to be taken depend upon whether your HOA is composed of single family homes without enclosed common areas (safest) or multifamily buildings, where residents encounter each other somewhat frequently in elevators, etc. (arguably less safe).
Below, we discuss some of the legal issues involved and what we recommend in terms of how to proceed:
Meet with Your Board & HOA Attorney Early in The Process
What is perhaps most important is that you properly warn your residents about COVID-19, provide them with recommendations, and take some basic precautionary steps; ideally after meeting with your board to discuss any rules that need to be passed in order to take immediate precautions, such as the use of common areas or canceling any social events. Also note that there may be some options available for residents who are concerned about missing board meetings, such as use of an in-house cable channel to broadcast the meetings live within the privacy of residents' homes. And if there are going to be any changes that could occur with respect to the HOA board's emergency powers in order to keep residents safe, consult an experienced HOA attorney first before announcing them to or discussing them with residents to ensure that you as the board are operating within your legal rights by making those changes.
An Example of Reasonable Recommendations & Actions to Protect Residents
Rather than moving straight to taking drastic measures, such as prohibiting all guests or workers from entering the community, or even residents who have traveled abroad from returning to their homes within the community, we might suggest pursuing the following, instead, in order to avoid unnecessarily restrictive policies:
Limiting outside guests, including any potential short-term rental activities that may be occurring in violation of governing documents, such as Airbnb rentals
Placing hand sanitizer stations in areas with the highest traffic
Educating residents about the dangers of travel-related exposure
Notifying residents of any changes that could occur with respect to the HOA board's emergency powers and what is needed to keep residents safe
Making sure that you have every resident's updated contact information
Letting residents know that if they have concerns or questions, they can contact the Florida Department of Health's 24-hour hotline at 1-866-779-6121
Contact One of Our Experienced Florida HOA Attorneys Today
If you are concerned about a homeowners' association issue or dispute, or even just want to make sure that everything is in place to ensure that you are meeting the requirements necessary to comply with basic precautions related to COVID-19, our top-related legal team is ready to help. Contact our Sarasota homeowners' association dispute attorneys at Suncoast Civil Law today to set up a confidential case review.
Resources:
tampabay.com/news/health/2020/03/07/following-two-florida-coronavirus-deaths-gov-desantis-tells-state-emergency-center-to-activate-to-level-2/
miamiherald.com/news/business/real-estate-news/article240916146.html
https://www.moransanchylaw.com/when-residents-homeowners-associations-clash-over-solar-panels/