Florida's Eviction Moratorium Is Expiring & CDC's Federal Eviction Moratorium in Question: What Options Will Tenants Pursue?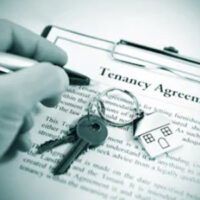 With Florida's eviction moratorium expiring and Paycheck Protection Program funds running out, more and more tenants are finding that they cannot pay rent and turning to other options, such as the Centers for Disease Control and Prevention (CDC)'s federal moratorium and/or declaring bankruptcy, which halts eviction proceedings. Still, both commercial and residential eviction filings have still increased in a number of Florida counties, especially once that Florida Gov. DeSantis put the "limited extension" provision into place.
Below, we discuss the CDC's federal moratorium, how bankruptcy proceedings work with respect to evictions, and how landlord-tenant attorneys can help ensure that people understand their rights and what options they have:
CDC's Federal Moratorium on Evictions for Those Impacted by COVID-19
The CDC passed a federal moratorium in early September that runs through the end of the year and mandates that any renters seeking protection fill out a declaration form stating, under penalty of perjury, that they have made every attempt possible to pay their rent and submit it to their landlords. However, it is important to note that legal interpretations of the order have been varied across jurisdictions. One judge has even raised questions about whether the CDC's order is constitutional, while others have ruled that it doesn't apply if you live in federally subsidized housing, indicating that many tenants may end up needing another tool to rely on. In addition, while helpful to a number of people for the time being, it also arguably only prolongs the threat of mass evictions and foreclosures, resulting in people being evicted as soon as the order expires, necessitating that people find another tool to help them stay in their homes.
Tenant Bankruptcy & Involving Landlord-Tenant Attorneys
The bankruptcy process actually allows tenants to stay in their homes longer once that a judge approves a schedule allowing them to pay back arrears over time. In doing so, they are essentially forcing their landlord into a bankruptcy restructuring process. Seeking bankruptcy protection is one such tool that a number of both commercial and residential tenants have already sought, and will continue to seek. When a tenant files for bankruptcy, landlords must immediately halt any collection or eviction actions against the tenant, including declaring the tenant to be in default and obtaining a judgment against them, as well as trying to terminate the lease. Landlords must also cease attempts to collect the rent from tenants.
Still, if the tenant assumes the lease during the course of the bankruptcy case, the rent outstanding (i.e. prior to filing) must be paid, but if the tenant rejects the lease, the landlord can bring a rejections damages claim for pre-petition and future rent obligations. The tenant has 120 days to decide with the possibility of a 90-day extension in a Chapter 11 bankruptcy case, and 60 days in a Chapter 7 case. This is where involving landlord-tenant attorneys is essential, as tenants will sometimes attempt to renegotiate the lease as the deadline to decide approaches.
Questions Concerns Rent Eviction Dispute Florida Tenant Landlord Attorney
If you have any questions or concerns about landlord-tenant issues, the Sarasota landlord-tenant attorneys of Moran, Sanchy & Associates help both commercial and residential tenants and landlords in Sarasota and surrounding areas resolve their disputes, and are equipped to handle any issues that come our way. Contact us today for assistance.
Resources:
federalregister.gov/documents/2020/09/04/2020-19654/temporary-halt-in-residential-evictions-to-prevent-the-further-spread-of-covid-19
baynews9.com/fl/tampa/news/2020/09/30/florida-s-eviction-moratorium-will-expire-tonight–desantis-says
nytimes.com/2020/09/16/business/eviction-moratorium-renters-landlords.html
https://www.moransanchylaw.com/department-of-housing-and-urban-development-fannie-mae-florida-and-freddie-mac-extend-eviction-foreclosure-moratorium-through-end-of-2020/