Selling Tenant-Occupied Property & Associated Business Transactions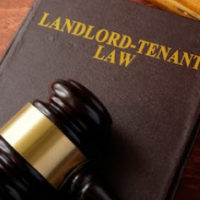 Selling rental properties involves a number of areas of the law, including business transactions and landlord-tenant issues. Below, we discuss the importance of balancing your  right to sell your property with ensuring that you also abide by the terms of the lease and any tenant agreements you entered into, and discuss other options you might have:
Month-To-Month Leases
A month-to-month tenancy is by far the easiest to sell your property under. By law, you as the landlord have the right to end the lease, and typically, under its terms, you only need to provide the tenant(s) with 30 to 60 days notice. Still, we recommend keeping tenants in the loop as much as possible, as obtaining their assistance and cooperation can be extremely helpful during the selling process. Although it is wise to inform your tenant(s) in writing of the date that their lease will end, and the fact that they need to be moved out and return the keys by that date in writing, connecting with tenant(s) beforehand in-person or by phone can make all the difference in providing for a smooth transition here.
Fixed-Term Leases
When it comes to fixed term leases, your tenant technically has the right to occupy the property until the end of the lease (unless they have already engaged in activities that constitute a breach, such as failing to pay their rent; or unless there is an "early termination clause" included in your lease agreement). This is why it is wise to work with a landlord-tenant/real estate attorney in drafting your lease agreement beforehand, just in case you need to plan for extenuating circumstances, such as needing to sell the property before you originally anticipated having to do so.
Problems, Concerns, Incentives, & Other Options
When in doubt, if you have concerns that there could be difficulties with the tenant(s), it is best to wait until their lease has run out before placing your property on the market. It can also be helpful to offer some incentives for their cooperation in terms of keeping the property clean for open houses, vacating at 24-hours notice for potential buyers to view the property, etc. by providing a discount on rent, for example.
In  extreme circumstances, the following  facts may warrant terminating the lease before it technically ends; i.e. if a tenant or tenants:
Become a nuisance to neighbors;
Cause damage to the property (beyond just the normal wear and tear that comes with time and occupancy);
Engage in illegal activities on the property, such as possession of drugs;
Fail to pay rent or repeatedly pay it significantly late;
Misrepresent themselves on their rental applications (i.e. provide false information, for example); and/or
Violate any specific clauses in the rental agreement, such as having pets on the property when they are not supposed to.
Other options include:
Offering the tenant the first right to purchase the property;
Buying the tenant out regarding the rest of their lease; and/or
Selling to an investor.
Contact Our Florida Real Estate, Business Transaction, and Landlord-Tenant Attorneys
The attorneys at Moran, Sanchy & Associates regularly assist Florida clients with real estate and business transactions such as property sales, as well as landlord-tenant issues. Contact us today with any questions you might have.
Resource:
forbes.com/sites/forbesrealestatecouncil/2018/12/12/what-landlords-need-to-know-about-selling-a-tenant-occupied-property/#5cb03f794b76
https://www.moransanchylaw.com/federal-court-says-landlords-must-actively-protect-lgbtq-tenants-from-harassment/