Tips for Choosing an Executor for Your Estate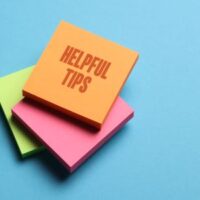 Choosing an executor for your estate can send a ripple effect that is felt for generations. Our legacy is the most important thing we leave behind – choosing the right executor of your estate is a crucial decision. Perhaps no one else has more power over the successful distribution of your assets and fulfillment of your last requests. The executor shoulders many responsibilities, to include: managing the estate, paying off debts, distributing assets to named beneficiaries in any valid last will and testament. Given the importance of the position it is in your best interest to ensure that the individual you choose to serve as the executor of your estate is up to the task: reliable, trustworthy, and capable.
Below, we will go through some tips that can help you ensure that you make the best possible decision as to who you choose to act as executor in your estate. It is not a decision that should be made lightly. But by really diving into the topic and approaching the decision with intention and forethought, you can achieve some peace of mind in knowing you did everything you could to help ensure that your estate will be distributed according to your wishes.
Consider a Proposed Executor's Qualifications
It is important to consider what background or experience someone is bringing to the table when you are considering them as a potential executor. Does this individual's occupation give them some baseline knowledge of legal, or financial procedures? Even more importantly, is this person someone you trust to be responsible? Trustworthy? Appropriately organized?
It may also serve you to remember that you do not have to choose a friend or family member to act as executor. You can always hire a professional executor to serve in the role if that is a simpler or better option for you. Attorneys and financial advisors frequently take on the role of estate executor, particularly if the estate is diverse and complex.
Ensure they are Willing to Serve
When you ask someone to serve as the executor of your estate, you are asking them to shoulder a good amount of responsibility. The executor will likely be investing a lot of time and potentially even some of their own resources (for example, if travel is involved). It is a good practice to ensure that the person you are considering for this role actually wants the job. It is entirely commonplace for an individual to decline the invitation to be an executor. Consider whether the person you are thinking of has other duties or obligations that might make performing the role of executor too much of a burden.
Consider the Executor's Relationships
The executor is going to make a lot of decisions that impact your beneficiary's lives. Consider whether the person you are choosing has close connections with your beneficiaries – will they have the beneficiaries' best interest at heart? Are you comfortable with the level of connection that the executor does have with the beneficiaries? While professional executors may be hired and could be the best choice in many situations, you should also be aware that these professionals will likely not have the same connection to your beneficiaries and this could affect the way they manage the estate.
Consider the Executor's Availability
An executor who lives out of the area will have some challenges in closing out the estate. Consider whether someone who lives far away and will have to travel for paperwork or other necessary items is really going to be the best choice for you.
Contact Suncoast Civil Law
Our firm has years of experience guiding clients through all of the nuances of estate law and probate proceedings. If you have questions, or require help with your own estate or probate matter, contact the experienced wills and probate attorneys at Suncoast Civil Law.
Sources:
bankrate.com/banking/what-happens-to-your-bank-account-after-death/
forbes.com/advisor/mortgages/real-estate/executor-of-estate/