Types of Florida Probate litigation Involving Heirs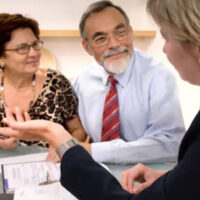 You likely know that the term "probate" refers to the process of inventorying and distributing a person's assets to the right parties after the person's death. The court that oversees this process – the probate court – very often also processes probate litigation cases.
Probate litigation can occur for a number of reasons. Likely when an heir to an estate, or another sufficiently interested party, contests a matter in the process of putting an estate through the probate process. Probate litigation can bring about a lot of additional stress and uncertainty in a time where a family is already stressed, grieving, and dealing with a lot of legal items they are not accustomed to. But it is often a necessary thing if you believe that something is not right, or if you need to respond to someone else filing a claim.
This article aims to help readers generally understand what probate litigation is and various kinds of claims that can be made.
Various Types of Probate Litigation Cases
Probate litigation typically can consist of any legal contest that is filed with the probate court concerning an estate that arises after a person has passed away or is mentally incapacitated. Some common issues that lead to obtaining a probate litigation attorney and filing a case include scenarios where a person desires to:
Challenge the Validity of a Trust/ Last Will and Testament
A last will and testament must be valid under Florida law to be upheld. A case challenging the validity of a last will and testament may be successful if sufficient evidence can be provided that the creator of the will (or trust) lacked the required testamentary capacity to do so at the time that the trust or last will and testament was created.
A challenge may also be upheld if sufficient evidence is provided that the creator of the trust/last will and testament was improperly pressured or influenced when they created it.
Defend the estate against claims from heirs
Countless probate litigation cases have been filed because a last will and testament contained unexpected disinheritance, lavish gifts, or seemingly inexplicable divisions of the estate. Parties who feel that something is not right often file probate litigation in these cases.
Shine a Light on Potential Criminal Activity
If the person creating the estate plan was deliberately lied to or otherwise a fraud victim, specific conditions in a will/trust can be challenged.
Beneficiaries might also be able to bring claims against an estate trustee/executor that has failed to act in accordance with the law. This might include suspicions of embezzlement, for example.
Collecting on Debts: Persons who are owed considerable amounts of money from the person who passed away may make a claim against the estate seeking repayment.
Those who are considering filing a probate litigation case should remember that even if you have a valid claim or challenge, you must submit a challenge within the statute of limitations. The probate court will not hear a case that is brought after the legal time limit has passed. It is essential that you seek expert legal counsel as soon as possible.
Contact Suncoast Civil Law
Probate litigation cases can be frustrating and stressful. However, if you suspect an issue or a challenge has been made against an estate that may affect you, it is important that you understand your rights and what to do next. Contact the Sarasota probate litigation lawyers at Suncoast Civil Law today to see how our team can start working for you.
Sources:
floridabar.org/public/consumer/pamphlet011/
leg.state.fl.us/statutes/index.cfm?App_mode=Display_Statute&URL=0700-0799/0732/0732.html