Goldman Sachs Found Foreclosing On Homeowners When Settlement Requires "Consumer Relief"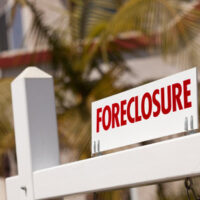 A recent foreclosure defense article published by the New York Times highlights why it is so important to consult with a foreclosure defense attorney if a bank or lender is foreclosing on your home. The article describes the 2008 settlement entered into by Goldman Sachs (Goldman), which was required for the part it played in the 2008 housing market collapse. Specifically, the company was found to have been marketing and selling faulty mortgage securities to investors during the 2008 financial crisis.  However, after agreeing to help homeowners as part of the settlement, Goldman also became one of the largest buyers of distressed mortgages and, in doing so, became heavily involved in bringing foreclosures on homeowners who could not make payments, thus financially benefiting from a settlement that was meant to force the company to 'give back' to consumers as a result of its wrongdoing.
How The Company Operated
Goldman's program reportedly worked in the following way: The company purchased thousands of homeowners' mortgages as part of a consumer relief program that was included in a provision in the penalty settlement in order to supposedly help homeowners avoid foreclosure. However, in doing so, they started to sell the properties off in an effort to offset any assistance that they provided, making a net profit. Specifically, the companies that Goldman contracted with to manage the mortgages and the lawyers for Goldman's mortgage subsidiary informed a number of these homeowners that they were unwilling to make loan modifications unless the homeowners made ridiculously large payments upfront, and, as a result, they were moving ahead with foreclosure. In other words, Goldman purchased these loans under the auspices of a program that was supposed to help struggling buyers in order to 'pay back its debt,' but that actually ended up operating in the market like any other distressed mortgage investor.
Why They Have Been Allowed to Do This
A number of consumer protection advocates argue that companies like Goldman have been able to do this because the settlement was simply a smoke screen PR move by the Department of Justice so that they could claim a big win rather than actually penalize bad corporate behavior. For example, Goldman has, on numerous occasions, received repeat credits for modifications of the same loan, while foreclosing on more than 10,000 mortgages, evicting a number of renters, and reselling thousands of homes.
Foreclosure Defense Attorneys Fighting for Homeowners
Those who have been able to fight the company's foreclosures have worked with attorneys to take advantage of foreclosure relief funds that allow them to pay off fees and resume monthly payments or take advantage of moratoriums put in place on foreclosures and evictions due to the pandemic. Unfortunately, a number of the mortgages that Goldman purchased are not easy to rework; for example, they have been linked to abandoned or vacant homes, or homeowners who previously took out a modification from another bank; and many are destined to end in foreclosure.
However, in some cases, foreclosure defense attorneys representing homeowners found that Goldman made a number of filing errors in some of its foreclosures, which meant that they had to start over, thus buying homeowners time and allowing them to seek assistance from the foreclosure relief funds and ultimately appeal to have the foreclosure actions dismissed with the help of their attorneys.
Our Florida Foreclosure Defense & Consumer Protection Attorneys Can Help
The Sarasota foreclosure defense attorneys of Suncoast Civil Law are committed to fighting on behalf of their clients' consumer rights and with any defenses that allow them to stay in their homes. Contact our offices today for a free consultation and find out how we can help you with whatever challenge you are facing at this time.
Resources:
flgov.com/wp-content/uploads/orders/2020/EO_20-94.pdf
hud.gov/states/florida/homeownership/foreclosure
nytimes.com/2020/05/22/business/goldman-sachs-mortgage-foreclosure.html
goldmansachs.com/media-relations/press-releases/current/announcement-14-jan-2016.html
https://www.moransanchylaw.com/foreclosures-spike-in-florida/