Foreclosures Spike in Florida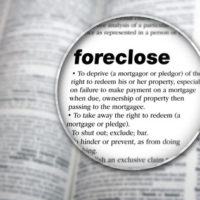 According to recent reports, Florida is now experiencing a significant spike in foreclosures (including bank repossessions, default notices, and scheduled auctions). Just in the month of May 2019, there was a 23 percent increase in foreclosures compared to May 2018; with one in every 1,200 homes experiencing a foreclosure filing, reflecting the third highest rate in the nation. In fact, Florida was reportedly the only state to see a continuous increase in foreclosures, while foreclosures, in general, appear to be declining elsewhere in the country. May marked the 12th month in a row where Florida saw a double-digit increase in foreclosures.
Where in Florida Is This Happening>
Most of the foreclosures are occurring in the state's panhandle, especially in areas such as North Florida following Hurricane Michael. However, they are by no means limited to these areas: foreclosures in Orlando grew by 60 percent just in the first quarter of 2019 compared to last year. Lenders also foreclosed on more than 2,000 homes just in the first three months of 2019 in Lake, Osceola, and Seminole counties, and foreclosure activity in South Florida has also been especially active, affecting neighborhoods such as Hollywood, Homestead, Miami (City of), Opa-Locka and Pompano Beach.
Why?
In addition to the generally devastating effects that hurricanes have in a given area, according to some experts, one of the contributing factors to the Florida foreclosure spike is that wages have stayed the same over the last few years in the state ( while insurance premiums and taxes continue to increase). Last year's hurricane season alone impacted close to five million mortgaged properties, where loans that fell 30 days past due or longer increased by close to 50 percent in Hurricane Irma-affected areas and close to 70 percent in Hurricane Michael-affected areas. An estimated 46 percent of all Florida homes were defined as being "seriously underwater" recently, meaning their market value is estimated to be 25 percent lower than their current balance of loans.
In addition, homes are becoming less and less affordable in Florida in general, resulting in buyers/ borrowers ending up in neighborhoods that are more expensive than they can afford. Orlando's home prices in particular have increased by close to eight percent just since 2014.
Contact Our Florida Foreclosure Defense Attorneys
There is no question that your home is not only your most valuable asset, it also  has important sentimental value in your life,  making the prospect of losing it is unbearable. It is also shocking just how frequently lenders foreclose on a property either due to a mistake or in such a way that violates the law and your rights.
If you are concerned about foreclosure, contact our Sarasota foreclosure defense attorneys at Suncoast Civil Law today to find out how we can help.
Resources:
mysuncoast.com/2019/06/17/foreclosures-spike-across-state-florida/
brevardtimes.com/2019/06/foreclosures-spike-in-florida-brevard-county-mainland/
orlandosentinel.com/business/os-bz-first-quarter-foreclosures-orlando-20190419-story.html
https://www.moransanchylaw.com/florida-couple-turns-the-tables-and-forecloses-on-bank-of-america/