Florida Couple Turns the Tables and Forecloses On Bank of America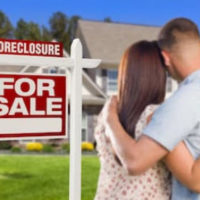 A foreclosure action that was brought in Florida against Bank of America  after the bank mistakenly attempted to foreclose on them demonstrates how  homeowners  can defend themselves when it comes to wrongful foreclosure actions taken by banks. The couple paid cash when they purchased their home, which was owned by Bank of America. The bank then mistakenly tried to foreclose on them, at which time they took the bank to court and the foreclosure action against them was dropped.
The judge also ruled that the bank had to pay the couples' legal fees after its mistake, and when it failed to do so, the couple attempted to legally seize the bank's assets–such as furniture and cash–with the assistance of sheriff's deputies and foreclosure defense attorneys. As a result, finally, the bank handed over a check to the couple to pay for the attorneys' fees that it owed.
Lenders Making Too Many Foreclosure Mistakes, Especially Here In Florida
There is no question the banks often fail to follow through when it comes to cases like these. In fact, sometimes these circumstances get so bad that courts have to threaten the banks and the individuals that work at them with contempt of court. But how does something like this, specifically, happen? According to reports, this particular home's prior owner had defaulted on their mortgage, but the bank failed to take a minimal amount of time to review their records and see that the new homeowners had purchased the property directly from the bank.
This is especially a problem here in Florida, where more than 400,000 people have had their homes foreclosed on by banks just in the last six years. In addition, a number of attorneys representing these homeowners have had to file liens against the banks on behalf of the homeowners and pursue lien foreclosures in order for the banks to pay what's due. The most notorious case involves Wells Fargo bank in February 2019, which was hit with a class action lawsuit accusing it of violating state and federal laws by foreclosing on homeowners who were mistakenly denied mortgage relief due to computer mistakes. To date, Wells Fargo has failed to offer these homeowners adequate compensation after the foreclosure nightmares they went through. In addition, Bank of America, GMAC, and JPMorgan Chase have had to freeze their foreclosures in the past in order to evaluate whether they made similar mistakes.
Contact Our Florida Foreclosure Defense Attorneys to Find Out More About Our Services
Your home is your most valuable asset, and when it comes to the bank mistakenly foreclosing on you, know that you have a number of options to fight back. Contact our Sarasota foreclosure defense attorneys at Suncoast Civil Law today to find out how we can help.
Resources:
npr.org/sections/thetwo-way/2011/06/06/137002727/sweet-justice-a-florida-couple-forecloses-on-bank-of-america
abcnews.go.com/Business/bank-america-florida-foreclosed-angry-homeowner-bofa/story?id=13775638
theepochtimes.com/flashback-florida-couple-nearly-forecloses-on-bank-of-america_2916555.html
https://www.moransanchylaw.com/u-s-supreme-court-makes-major-decision-concerning-foreclosure-under-the-fair-debt-collection-practices-act/