U.S. Supreme Court Makes Major Decision Concerning Foreclosure Under the Fair Debt Collection Practices Act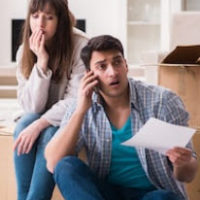 In late March, the US Supreme Court made a major decision concerning who qualifies as a "debt collector" under the Fair Debt Collection Practices Act ("the Act"). Specifically, the Court decided that a law firm representing a lender in foreclosure proceedings did not qualify as a debt collector under the Act. This decision will undoubtedly have a significant effect on foreclosure proceedings, as we discuss below.
The Case
The case involved a mortgagor/homeowner who defaulted on his loan and received notice from the lender's law firm that foreclosure proceedings would be initiated against him. The homeowner then disputed the debt, arguing that the law firm was first required to verify the debt under the Act, and failed to do so. When the law firm proceeded with the foreclosure action anyway, the two parties ended up in federal court.
The Decision
In its reasoning that the law firm did not fit within the definition of "debt collector" (and therefore the firm and similar parties do not have to abide by the requirements that the Act imposes on debt collectors, specifically), the Court pointed to the definition the Congress provided for debt collector in the Act, which includes anyone in any business whose "principal purpose" is "the collection of any debts" and/or "the enforcement of security interests." In other words, the Court found that the law firm did not fall within the scope of this definition because neither of these was its principal purpose. As a result, non-judicial security interest enforcers are not covered under the duties and requirements of the Act–such as verifying the debt–upon receiving a debt dispute. 
This Decision Could Unleash Abuse from Lenders & Others
As a result of the decision, there are now significant concerns that creditors and their agents will be able to engage in abusive harassment and collection practices that have otherwise historically been forbidden by the Act. In response to these concerns, the Court simply indicated that states already have the ability to protect homeowners against these abuses and that Congress could always expand the reach of the Act if it wishes to cover law firms and similar parties as debt collectors. The question as to whether those who traditionally enforce mortgages are covered as primary debt collectors under the Act was left open. 
Contact Our Florida Foreclosure Defense Attorneys to Find Out More
If you are potentially facing foreclosure, it is now more important than ever to work with an attorney who will fight aggressively to ensure that you can stay in your home if a lender or associated party is trying to foreclose. Contact our Sarasota foreclosure defense attorneys at Suncoast Civil Law today to find out more about our services.
Resources:
dsnews.com/daily-dose/03-25-2019/foreclosures-the-fdcpa-the-u-s-supreme-court
casetext.com/case/obduskey-v-mccarthy-holthus-llp-1
https://www.moransanchylaw.com/floridas-significant-foreclosure-spike-will-bring-new-wave-of-foreclosure-defense-cases/