U.S. Supreme Court to Review Constitutionality of Consumer Financial Protection Bureau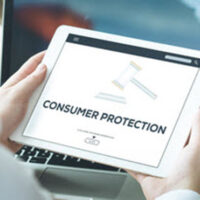 There is currently a case before the US Supreme Court which has the power to dramatically reshape how the US government provides us with basic legal protections when it comes to consumer fraud and protection. Specifically, the case could ultimately lead to the dissolution of the Consumer Financial Protection Bureau (CFPB or the Bureau), which was created to issue and enforce consumer protection rules in areas such as banking, credit reporting, debt collection, false advertising, mortgages, and loans. The Court could also significantly weaken the ability for states to investigate and punish financial wrongdoing as well when it comes to consumer protection.
The Role Of The CFPB
Congress created the CFPB in 2010 through The Dodd Frank financial reform Act in an effort to protect Americans from abusive financial practices. Prior to that, oversight of consumer fraud was scattered via US laws, thus entirely escaping federal oversight. Since then, the Bureau has not only collected billions in penalties for wrongdoing that involved defrauding consumers; for example, more than two billion against Ocwen Financial Corp., a subsidiary that allegedly placed thousands of people at risk of losing their homes; but it has put forth new rules to end abusive mortgage practices and filed suit on behalf of protecting consumers around the country. For example, on January 30, the Bureau filed a lawsuit against Citizens Banks alleging violations of the Truth in Lending Act claiming that the bank failed to properly manage credit card disputes under the Credit Card Accountability Responsibility and Disclosure Act and the Fair Credit Billing Act. According to the complaint, the bank failed to refund finance charges and fees in response to legitimate disputes and fraud claims and denied customers' claims of unauthorized use and billing error notices.
The Supreme Court Case
The case – Seila Law LLC v Consumer Financial Protection Bureau – questions the agency's entire structure and whether it is unconstitutional, as it is run by a single director that can only be removed by the president for "inefficiency, neglect of duty, or malfeasance in office." In other words, the case asks whether this substantial executive authority violates the separation of powers. Opponents say that it does, and would rather the Bureau be structured as a multi-member commission. The Court will also consider if the entire Title X, which created the CFPB and provide states with the ability to police financial rules and enforce federal consumer protection laws of Dodd Frank, is unconstitutional. It is Title X that has allowed states to obtain hundreds of millions of dollars for consumers.
Contact Our Florida Consumer Protection Attorneys If Your Rights Were Violated
At Suncoast Civil Law, our dedicated Sarasota consumer protection lawyers have helped a number of consumer fraud victims recover full compensation for their damages. If you believe that your consumer rights were violated, contact our legal team today for assistance.
Resources:
cnbc.com/2020/01/24/the-supreme-court-has-the-power-to-upend-consumer-financial-protection.html
oyez.org/cases/2019/19-7
pymnts.com/news/cfpb/2020/cfpb-sues-citizens-bank-for-violating-truth-in-lending-act/
https://www.moransanchylaw.com/dollar-tree-franchise-found-endangering-consumers-by-selling-potentially-unsafe-drugs/