Dollar Tree Franchise Found Endangering Consumers by Selling Potentially Unsafe Drugs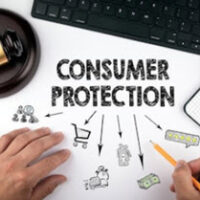 In November, the US Food and Drug Administration (FDA) issued a warning letter to Dollar Tree (including Family Dollar of Greenbrier International) for receiving adulterated topical drugs and other products from foreign manufacturers in violation of federal law. As a result, it has potentially sold these unsafe drugs and other products to consumers, and may still have them in their retail locations.
This is a serious consumer protection issue. According to the FDA, materials used to produce Dollar Tree's Assured Brand drugs were  made in foreign facilities with significant violations of good manufacturing practices, causing them to become adulterated  per  the U.S. Federal Food, Drug, and Cosmetic Act.
Drugs Sourced from Manufacturers & Suppliers with Significant Legal & Health Violations
Specifically, the FDA's inspection and review of the chain's import data revealed Dollar Tree sourced drug products from manufacturers who:
Failed to test batches of drugs for objectionable microorganisms prior to distribution and for conformance with specifications prior to release
Failed to test raw materials prior to use in drug manufacturing and not testing finished drug products prior to distribution
Had rodent feces throughout their manufacturing facilities
Falsified test results and released sub-potent drugs on the U.S. market
Failed to test raw materials for identity prior to use in drug manufacturing
Failed to test finished drug products prior to release
What's Being Done to Protect Consumers?
The Dollar Tree franchise has been ordered to provide the FDA with a detailed plan as to how they will ensure that they do not receive or deliver adulterated drugs, including how they plan to evaluate and audit suppliers and contract manufacturers. The company must also include a reconciliation of any drugs from these manufacturers to determine if they have any remaining in their possession, including in any retail stores.
Litigation: Consumers Can Still Sue, Separately from FDA's Actions
Consumers do have the option of suing companies that sell drug products that were not manufactured pursuant to good manufacturing practices and therefore are defined as adulterated under the Food, Drug and Cosmetic Act. Class action lawsuits are often brought against these companies alleging that they not only failed to manufacture drugs in compliance with federal regulations, but are also in breach of the implied warranty of merchantability and other state laws. When the FDA has an agreement with the company, whereby it must destroy the remaining stock of adulterated drugs and issue a recall for adulterated products, courts have found that, where the FDA determines that a company commits fraud by selling these products, a state law claim based on that fraud does not interfere with the FDA's enforcement; it supplements and facilitates it.
Contact Our Florida Consumer Protection Attorneys
As a consumer, you have legal protections under both state and federal law, and that includes protection against dangerous, adulterated drugs. If you have questions about any consumer protection issues, contact our Sarasota consumer protection lawyers at Suncoast Civil Law today to find out what your options are.
Resources:
cnn.com/2019/11/14/health/fda-dollar-tree-warning-bn/index.html
fda.gov/inspections-compliance-enforcement-and-criminal-investigations/warning-letters/greenbrier-international-inc-dba-dollar-tree-574706-11062019