10 Reasons To Update Your Will And Estate Plan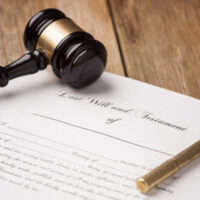 A Will – also known as the Last Will and Testament – is one of the most important documents in every person's life. However, just because you already have a Will does not mean that you can forget about it and do not need to look at it ever again.
Our lives change, and it is essential to update your Will and estate plan to ensure that it remains valid and relevant. If you need assistance with updating or making changes to your Will, contact a Bradenton wills and probate lawyer at Suncoast Civil Law.
What Makes a Will Valid in Florida?
A Will is a written legal document that coordinates the distribution of your assets and property upon your death. To be valid, a Will must meet the following requirements:
The Testator must be 18 years of age or older;
The Testator must have "testamentary capacity" (in other words, be aware of their actions) when signing the document;
The Will must be written;
The Will must be signed by the Testator or a person acting at the Testator's direction if he/she is incapacitated); and
The Will must be signed in the presence of two witnesses and notarized according to Florida law requirements.
Your Will is not final until your death. It means that you have a right to amend, alter, or revoke the Will. This can be done by updating the original Will through codicils or making a new Will from scratch. If the changes are minor, it is recommended to create a codicil. If there are many changes or the changes are significant, it may make more sense to write a new Will.
Note: Once a Will is executed, you cannot update or change the existing Will by crossing something out or writing something on the document.
Why You Need to Update a Will
There are at least 10 years why you need to update your Will and estate plan:
The personal representative or beneficiaries have died or become incapacitated since the writing of the original Will;
There has been an addition to the family, and you want to include new individuals in the Will (for example, after the birth of your child or grandchild);
You have divorced or become married;
Florida has enacted new laws that affect your Will, estate plan, or taxes.
You change your mind about the choice of your personal representative, trustee, beneficiaries, or guardians;
Your children or grandchildren reach the age of majority;
There has been a substantial increase/decrease in the value of your property or estate;
You acquired, purchased, sold, or otherwise disposed of one of the assets named in the original Will;
You started or closed your business; and
It has been a long time since you wrote and signed the original Will (as a rule of thumb, it is recommended to update a Will and estate plan every three to five years).
Contact a Bradenton Wills & Probate Lawyer to Update Your Will
If you are considering updating or changing your Will or other estate planning documents, speak with our lawyers at Suncoast Civil Law to discuss your options. Call 941-366-1800.