6 Mistakes To Avoid When Buying A Florida Business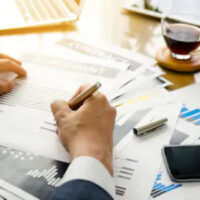 Purchasing a business is a risky and costly endeavor. If you are considering buying a business, it is essential to consult with a lawyer to understand your rights and obligations.
An experienced attorney will help you avoid mistakes when buying a business in Florida. Schedule a consultation with our Bradenton business transaction lawyers at Suncoast Civil Law to discuss your situation,
Avoid These 6 Mistakes When Buying a Florida Business
Buying a business is a huge decision. That's why you need to make sure that everything goes smoothly. Read on to find out what common mistakes you should avoid when purchasing a business in Florida.
Buying the wrong business
It is critical to buy the right business for you. Buying the right business does not necessarily mean purchasing the most profitable and successful business. It means buying the right business for your interests and skills. After all, you may not be able to run a business successfully if you have no passion for it.
Not knowing why the owner is selling the business
It makes a lot of sense to wonder why the owner wants to sell the business. It could be that the current owner simply wants to retire or start a new business. However, it could also be problems such as lack of profitability.
Not doing due diligence
A business owner will certainly promise you that you will make tons of money by purchasing their business just to close the sale. However, you should do due diligence to see if the business is really as profitable as they claim.
Due diligence will reveal the strengths and weaknesses of the business. When conducted properly, due diligence will provide you with access to the financials, intellectual property, contracts, as well as inventory of the business to determine the financial risks of buying that business.
Making substantial changes all at once
Once you have bought a business, you will definitely want to make some changes to the structure, operating procedures, and other elements.
However, making too many changes all at once could hurt your business. Depending on the type of your new business, it may be more beneficial to introduce the changes gradually.
Ignoring the existing brand name
Your new business's brand name is what makes it recognizable and profitable, so ignoring the existing company image could result in the loss of revenue.
Taking too many financial risks
Buying a business itself is a major financial undertaking, so taking too many financial risks after the purchase could leave you in an awkward position. It may make more sense to let the business accumulate more funds before taking significant financial risks.
Consult with a Bradenton Business Transaction Lawyer
If you are considering purchasing or selling a business in Florida, it is advisable to consult with a lawyer. Our Bradenton business transaction lawyers at Suncoast Civil Law are experienced in all aspects of the purchase and sale of a business. Call 941-366-1800 to get a consultation.