Age Discrimination: A Looming Business Litigation Threat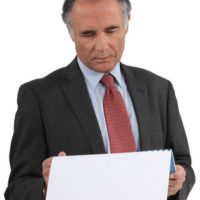 It might surprise you to find out that age discrimination is one of the riskiest, costliest subjects of business litigation today. It can not only threaten a business, but it can also negatively affect other employees and their productivity.
Below, we discuss some major guidelines to ensure that this is not a legal problem that you and your business will run into.
What Is Age Discrimination? Is It Prevalent?
Age discrimination can be described as simply allowing someone's age (rather than performance) become a factor when deciding on various job benefits or consequences—such as promotions, terminations, etc. It most frequently occurs against individuals who are over the age of 40. Specifically:
Age discrimination affects one in five workers age 55 or older in the United States;
According to the AARP, 64 percent of workers age 45 or older have experienced or witnessed age discrimination in the workplace;
59 percent of people surveyed indicated that age discrimination was "very common" in their age group;
According to the EEOC, age discrimination is on the rise, with almost 21,000 related complaints filed in 2016; and
Age discrimination-related complaints make up approximately 23 percent of all complaints received by the EEOC.
The Age Discrimination in Employment Act
The Age Discrimination in Employment Act (ADEA) has been in place since 1967, and provides legal protection against age discrimination in the workplace. It protects certain types of job applicants and employees who are 40 years old and older from being discriminated based upon age when it comes to compensation, conditions, discharge, hiring, privileges, promotions, and/or terms of employment.  The law applies to all local, state, and federal government employers (regardless of how many employees they have), as well as private employers with at least 20 employees.
Avoiding Age Discrimination Complaints against Your Business
Taking a proactive approach to protecting your business is the best way to stay out of costly litigation. To that effect, here are some important pointers to keep in mind:
One way to protect against age discrimination complaints is to invest in the training, professional development, and advancement in older (as well as younger) employees;
According to the AARP, workers who are 50 years old and older have lower rates of turnover;
Age discrimination isn't always overt, sometimes it is subtle. Set and maintain policies to actively prevent it. This includes providing discrimination and diversity training, enforcing the age-related policies that you put in place, and implementing best practices during your hiring practices.
Florida Business Litigation Attorneys
You never want to reach the point where your business may be threatened by an age discrimination complaint. Working with experienced business attorneys can not only help prevent situations like this, but also ensure that if a dispute does arise, it is handled smoothly.
If you are located in Florida and have a legal question related to your business, contact one of our experienced Sarasota business litigation lawyers at Suncoast Civil Law today.
Resource:
dol.gov/general/topic/discrimination/agedisc