Are Cryptocurrency Projects Subject To Federal Securities Laws?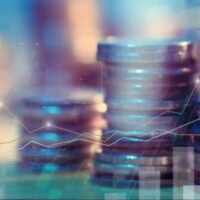 During the recent Super Bowl, the most widely discussed commercials were those for various cryptocurrency projects. This has prompted a good deal of discussion over whether cryptocurrency is a legitimate investment or just another Ponzi scheme. Indeed, one question many people have about cryptocurrency is to what extent, if at all, various consumer protection and other laws may apply to such projects.
Federal Appeals Court: Laws Cover Mass Solicitations Online, Not Just Personal Ones
A recent decision from the U.S. 11th Circuit Court of Appeals, Wildes v. BitConnect International, Inc., may offer some clarity on this subject. This case centered on a cryptocurrency called the BitConnect coin (not to be confused with the more famous Bitcoin). According to the allegations made by the plaintiffs in this case, a promoter (one of the defendants) created a series of websites to market BitConnect to potential investors. Essentially, these websites promoted the idea that investors could earn "passive income" and "make huge profits with BitConnect" without doing anything. This promoter then recruited and managed various sales teams to spread this message through YouTube and other social media.
According to the plaintiffs, all this promotion proved successful. BitConnect brought in approximately $7 million per week from new "investment." But in practical terms, they alleged that BitConnect was nothing more than a classic Ponzi scheme. That is to say, BitConnect organizers were merely paying old investors back with money provided by new investors–with the promoters taking a cut each time. Eventually, Texas and North Carolina state regulators caught on to the scheme and put a stop to it. This collapsed the entire scheme, reducing the value of BitConnect to effectively nothing.
The investors who sustained losses subsequently filed a class action complaint against various individuals and entities affiliated with BitConnect. As relevant here, they alleged the defendants violated Section 12 of the federal Securities Act of 1933 by "soliciting the purchase of unregistered securities." Some of the defendants moved to dismiss that particular charge, arguing that Section 12 required proof that the promoters "directly communicated" with individual investors, as opposed to making mass solicitations online.
Although a federal trial judge agreed with the defendants' reasoning on that point, the 11th Circuit did not. It held that "neither the Securities Act nor our precedent" limited the scope of Section 12 to only cover "sales pitches to particular people." It also covered "communications directed to the public at large." The appellate court noted that reading the Securities Act in the restrictive sense proposed by the defense made no sense, particularly when sellers could "reach a global audience through podcasts, social media posts, or, as here, online videos and web links."
Speak with a Florida Consumer Protection Attorney Today
If there is one thing we have learned in the age of Internet commerce, it is that consumer fraud can easily spread through various online channels. As the law tries to keep up with these new technologies, it is important for individual consumers to assert their rights. If you have been the victim of illegal or unethical business practices of any sort and need advice from a qualified Bradenton consumer fraud lawyer, contact Suncoast Civil Law today to schedule a consultation.
Source:
media.ca11.uscourts.gov/opinions/pub/files/202011675.pdf