Are Surviving Spouses Guaranteed Rights In Florida Probate?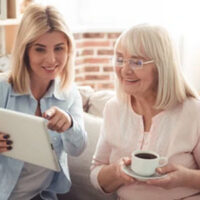 The closing of a life is rarely anticipated. Even when a long illness has set in for one spouse, it is understandable that many couples do not want to spend the little time they have left scouring through legal estate paperwork. The combination of these realities results in many newly widowed individuals unsure of where they stand in regard to their late spouse's Florida estate. This article seeks to answer some frequently asked questions about what rights a surviving spouse is guaranteed under the Florida probate code.
Florida Probate Guarantees Certain Rights
Under the Florida Probate Code, a surviving spouse is entitled to various inheritance rights and benefits from the estate of their deceased spouse. However, probate deadlines are short and it is important that you take action to preserve your rights within the established periods/deadlines. Your rights cannot be guaranteed if you do not assert them within the appointed period.
A surviving spouse will have guaranteed inheritance rights (unless they have been validly waived). While such rights may be validly waived via signing a prenuptial agreement, simply signing such a prenuptial agreement does not mean the rights have actually been waived. For example, an agreement that was involuntarily entered into, or entered into unknowingly, will likely not be held as valid. Speak to an experienced attorney if you find yourself in a situation where you are questioning the validity of waiving rights in a prenuptial agreement.
What if My Spouse Passed Away Intestate?
Intestate is a legal term which means that a person has passed away without a last will and testament, or other estate planning tools in place to handle the distribution and handling of their estate. If you are a surviving spouse of someone who has passed away intestate then you will generally be entitled to inheritance rights, which will vary depending on whether your spouse left descendants behind, and whether those descendants are your descendants as well.
A surviving spouse will be entitled to half of the probate estate if the deceased left behind descendants who are not also descendants of the surviving spouse (for example, the surviving spouse's step children.)
If the deceased did not leave behind any descendants, or all descendants are children of the surviving spouse as well, then the surviving spouse would normally be due to inherit the entire estate.
Additional Benefits
Other benefits that a surviving spouse would generally be entitled to include:
An allowance of money payable from the estate assets in order to enable maintenance during the probate process.
Estate assets that are labeled as exempt, which may include certain appliances, furniture, two vehicles, etc. Speak with an experienced attorney about your specific situation to receive advice tailored to your own case.
Contact Suncoast Civil Law
The dedicated Sarasota wills & probate attorneys at Suncoast Civil Law understand that navigating through the Florida probate process is no easy matter. Family members have to shoulder a lot in the period after their loved ones death, and the Probate process can feel momentous, complicated, and overwhelming. Our attorneys know how to navigate clients through every wrinkle of this legal landscape, and advise you on how to best protect your interests and assert your rights. Contact our office today to speak with a dedicated attorney about your own case.
Sources:
floridabar.org/public/consumer/pamphlet026/
leg.state.fl.us/statutes/index.cfm?App_mode=Display_Index&Title_Request=XLII#TitleXLII