As Florida Readies Itself for New Hemp Market, Businesses Scramble To Work with Attorneys on Business Formation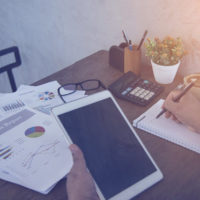 Now that hemp has been reclassified and legalized on a federal level (i.e. no longer technically considered a "controlled substance"), a number of Floridians are looking to enter the $22 billion market; buying, selling, and otherwise starting related businesses to make "CBD oil" and other hemp-based products, such as clothing, paper, plastic, and rope. Florida has the perfect climate to grow the crop and have it available year-round, allowing business owners to uniquely benefit from the crop. In fact, according to Florida's agricultural commissioner, hemp is poised to become a "multibillion-dollar industry" here in Florida.
Regulation on the Way
The new federal bill not only paves the way for broad hemp cultivation, but allows for the possession, sale, transfer, and transport of hemp-derived products across state lines. Still, it will be heavily regulated, and cannot be grown in your backyard. In addition, the state Legislature still has to pass a bill to implement a hemp program. Only then can the Florida Department of Agriculture establish rules and safeguards concerning ingredients and processing and send them onto the U.S. Department of Agriculture for approval. Once the Department provides this approval, Florida producers can start filing applications to grow the plant, and take advantage of these products, which are reportedly outselling marijuana products 10-to-1.
Some Are "Making Early Moves"
CBD is expected to have a much stronger market potential than marijuana because it can be grown on a large scale level outdoors and will not be limited to sale only by licensed growers and providers. Reports indicate that, even before there is an official regulatory scheme throughout the state, a number of companies are already taking action to enter the market: Some are working with attorneys to prepare applications even before Florida delivers the relevant guidelines; while others have already invested millions in the state Legislature-authorized program that involves testing varieties of the plant; and some additional companies arguably have a head start in producing hemp because they are currently involved in selling medical marijuana products.
Contact Our Florida Business Transaction Attorneys
When it comes to entering the market with a new product like this, it is very important that you work with an experienced business transactions attorney to ensure that you are operating within the law, which is still untested territory.
The Sarasota business transaction attorneys of Suncoast Civil Law can help you at every step of the process. We've helped many clients in Florida engage in multiple kinds of businesses throughout the state. Contact us today to find out more about our services.
Resource:
sun-sentinel.com/business/fl-bz-hemp-cbd-florida-20190222-story.html
https://www.moransanchylaw.com/common-mistakes-made-when-selling-your-business/