Basics Everyone Should Know Regarding Inheritances And Estate Law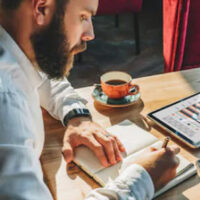 The first thing that comes to mind when many people think of estate planning is a last will and testament. A" will" is, certainly, a very important tool utilized by many in order to manage their estates. However, the will is really just the tip of the iceberg. There are many estate planning tools that people can take advantage of, and what tool you utilize in building and protecting your estate will have implications on your heirs, or beneficiary's, rights of inheritance. Accordingly, it is pivotal that people seek to understand not just that they should create an estate plan – but what the best tools could be for them in their specific circumstances.
Inheritance Law 101
An "inheritance" is an asset, such as cash or property, that a person receives through the laws of descent. Generally speaking, during their lifetime the previous owner of the inheritance will have designated the recipients of specific items, cash, or property that are intended to be passed to a specific individual or party after the death of the previous owner.
Inheritance law are the rules and processes in place that protect an inheritance for its intended recipient. An individual must utilize certain processes or mechanisms, referred to as "estate planning tools"  to ensure that their assets go to their intended recipients. A last will and testament is one such estate planning tool. In crafting a will, the benefactor will generally list their assets and debts and designate who is to manage their will as a personal representative, and who is to receive inheritances after the benefactor's passing (at which point the benefactor is referred to as the "decedent.")
Most Individuals DO Have an Estate
Many people have an unfortunate misconception that they do not have an estate, and so they  do not take the necessary steps to implement an estate plan. While most people do not own a yacht or a family homestead passed down for generations, nearly everybody holds assets of some kind. An asset can be anything from a car, to a bank account, 401k, life insurance policy, or even a tablet. Anything that you own that is worth money is an asset.
Drafting a Will is Important
It is imperative that people take the time to draft a legally valid will. This is the document that directs the transfer of your assets to your beneficiaries upon your death. If a will is never drafted, your estate will be subject to long and grueling court processes that can greatly deplete your estate assets and prolong the length of time your beneficiaries have to wait to receive the benefits of your bestowed assets.
Become Familiar with Trusts
The last will and testament is far from the only beneficial estate planning tool you have at your disposal. Various "trusts" can also be utilized that enable you to safeguard your assets and manage your estate. A Trust is essentially an agreement that allows a third party to hold your assets on your behalf. Different types of trusts serve individuals better in different situations – and could include living trusts, which transfer specified assets to a beneficiary while you are still living, among others. Discussing your options with a knowledgeable estate planning attorney is the best way to ensure that you take full advantage of the estate planning tools available to you in managing your estate.
Contact Suncoast Civil Law
The experienced Sarasota wills and probate lawyers at Suncoast Civil Law have the expertise you need to ensure that your estate is handled properly and efficiently. Contact our office today to speak with a dedicated attorney about your estate planning goals.
Sources:
chase.com/personal/investments/learning-and-insights/article/what-is-a-living-trust
etonline.com/stephen-twitch-boss-died-without-a-will-wife-allison-holker-files-for-control-of-his-estate-198854