Businesses Coming Under Scrutiny for "No-Poach" Agreements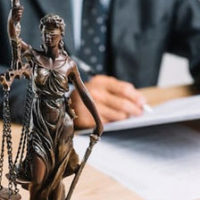 "No-poach" agreements—or agreements entered into by companies who agree not to hire each other's employees—are currently facing a lot of scrutiny. A number of class action and multidistrict lawsuits have been filed against companies, accusing them of enacting practices that violate the Sherman Antitrust Act and striking deals with other companies to prevent employees from being hired.
As a result, businesses should be aware that employers could soon face civil and criminal liability arising from these types of agreements and a federal bill has been introduced to declare no-poach agreements illegal in the franchise context, as we discuss below.
When They Are Illegal
Agreements like these have historically served some business employment interests in an effort to protect investments made in personnel—including any training—as well as to retain talent. However, the Sherman Act prohibits companies from entering into agreements that interfere with trade; the concern with these agreements is that they could limit potential job opportunities and restrain certain aspects of trade. As a result, courts have sometimes invalidated these agreements.
For example, in 2010, the Department of Justice (DOJ) prevented a number of tech companies from entering into non-solicitation agreements for employees, finding that the agreements eliminated competition to the detriment of employees, who were likely deprived of access to better job opportunities as a result. Some of these same companies were then defendants in subsequent no-poach class action lawsuits related to previously-entered "do not call" agreements, which prevented the companies from directly soliciting each other's highly-skilled employees. These lawsuits ultimately resulted in settlement.
When They Are Legal
Courts have also sometimes found these agreements to be in furtherance of legal business interests. Specifically, courts have found that no-poach and related agreements are legal if they are ancillary to larger, legitimate collaboration interests, reasonably necessary to further the interests of that collaboration, and reasonable in duration and scope. For example, the Third Circuit recently upheld an agreement to this effect which barred AT&T affiliates from soliciting employees from a company it sold for a period of eight months after the sale in order to allow the new company to retain the skilled services of its employees, whereby any restraint on those employees in seeking employment at AT&T was incidental to the sale of the company.
Antitrust Guidance from DOJ & Federal Trade Commission (FTC)
In 2016, the DOJ and FTC issued antitrust guidance for companies, stating that any agreements between companies to set artificial limitations on employee wages or prevent hiring from their respective workforces would be subject to criminal prosecution unless those agreements were reasonably tied to larger, legitimate collaboration between companies, as previously held by the courts. 
Florida Business Litigation Attorneys
If you have questions or legal concerns related to no-poach or related agreements, contact one of our Sarasota business litigation lawyers at Suncoast Civil Law in order to ensure that your legal interests are protected in moving forward.
Resource:
law.com/njlawjournal/2018/08/16/no-poach-agreements-are-targeted-by-government-employees-and-legislators/