Can A Business Enforce An Arbitration Agreement You Signed With A Third Party?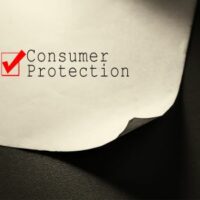 When you purchase goods or services online, you are often asked to click a box saying you agree to certain "terms and conditions" or "terms of use." Buried in these terms there is often a binding arbitration clause. Basically, this means that if something goes wrong with your purchase and you want to sue the seller, you may be out of luck, as you have already "agreed" to resolve the matter through binding arbitration.
Federal Court Rejects Rental Car Company's Claim Its Covered by Orbitz Terms of Use
Federal law strongly encourages the enforcement of arbitration agreements. But there are still limits. For example, the U.S. 11th Circuit Court of Appeals recently addressed a situation where a third party tried to enforce an arbitration agreement between a customer and another company. The court said that "common sense" did not support such a broad application of federal arbitration law.
The plaintiff in this case used the popular travel website Orbitz.com to reserve a rental care. Orbitz itself did not rent the car, of course; rather, it served as an intermediary between the plaintiff and the rental car company, the defendant in this case. When the plaintiff used the Orbitz service he agreed to the website's terms of use, which said "any Claims you assert against us, our subsidiaries, travel suppliers or any companies offering products or services through us," must be resolved through binding arbitration. In this context, "Claims" referred to "any services or products provided."
According to the plaintiff, he had no quarrel with Orbitz or the service it provided. He made his rental car reservation without any problems. A few weeks later, the plaintiff picked up the rental car from the defendant. At that time, he signed a separate agreement with the defendant–which, the 11th Circuit noted, did not contain any sort of arbitration provision. After returning the car, however, the defendant alleged the plaintiff had damaged the vehicle and attempted to charge him $700.
This prompted the plaintiff to file a federal class action against the defendant, accusing it of breach of contract and violation of state consumer protection laws. Notably, the plaintiff did not name Orbitz as a defendant or accuse it of any wrongdoing. Nevertheless, the defendant tried to invoke the terms of service between the plaintiff and Orbitz as grounds for requiring arbitration of the plaintiff's grievances.
The federal courts rejected this argument. The 11th Circuit, affirming a district court's earlier decision, said that under Florida law, the term "any services or products provided" used in the Orbitz terms of use only referred "to services or products provided by Orbitz, not services or products by anyone." But under the defendant's proposed reading, the Court said that "a staggering range of lawsuits that don't concern Orbitz would be subject to Orbitz's mandatory claim-processing and arbitration rules."
Speak with a Florida Consumer Protection Attorney Today
State and federal laws provide you with important legal protections when dealing with businesses. It is important that you stand up for these rights in court. An experienced Sarasota consumer protection lawyer can help. Contact Suncoast Civil Law to schedule a confidential case evaluation with a member of our team today.
Source:
scholar.google.com/scholar_case?case=2610357797093142891