Can I Disinherit My Spouse or Children in Florida?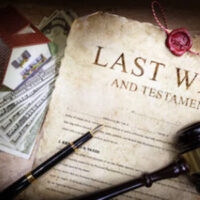 Deciding to disinherit your spouse, children, grandchildren, or other family members never comes easy. But does Florida law even allow you to remove your spouse or children from an estate plan?
That depends on whether you want to disinherit your spouse entirely and how old your children are. It is essential to consult with a Sarasota wills and probate lawyer to discuss your unique case and determine whether you can disinherit a family member in your situation.
An experienced lawyer will help you take the right steps to leave your spouse or child without inheritance if that is what you want.
When can you disinherit your spouse or children?
Your estate plan – and, in particular, your will – can assure that your wishes are carried out upon your death. However, you can also use a will to disinherit your spouse, children, or other family members.
Whether or not you can disinherit your spouse or children depends on your specific circumstances. Read the information below to learn when you can leave your spouse and children (minor or adults) without inheritance.
Spouse. Under Section 732.102, Florida Statutes, you cannot disinherit your spouse entirely. Under Florida law, your surviving spouse is entitled to at least 30% of your estate. If you die without a will, your surviving spouse can inherit between 50% and 100% of your estate, depending on whether you have children. The only legal way to completely disinherit your spouse in Florida is by signing a prenuptial agreement (prenup) or post-nuptial agreement in which the spouse explicitly waives their right to inherit from you upon your death.
Minor children. Under Florida law, a parent is not allowed to completely disinherit their minor children with respect to homestead real property . Thus, if your child is under the age of 18, you may not be able to leave them entirely without inheritance. Section 732.4015, Florida Statutes, prohibits a parent from leaving their homestead (primary residence) to anyone other than their surviving spouse or minor children.
Adult children. You can, however, disinherit an adult child entirely under Florida law. However, if you want to leave your adult child or children without inheritance, you will have to draft a valid and enforceable will or trust that clearly outlines your wishes. If you created a will or trust before your child was born, your children would still be entitled to a share of your inheritance. That's why it is important to keep your estate planning documents up to date.
Creating a trust to "disinherit" your children or grandchildren
If you wish to disinherit your child or grandchild simply because you have reason to believe that they will misuse or mishandle the inherited property or funds, you may want to consider working with a skilled estate planning lawyer to assist you with creating a trust.
A trust can help you ensure that your inheritance stays in your family (your children or grandchildren will not lose it to their spouse in the event of divorce). Also, you can create a trust to ensure that your heirs will not be given access to your money if they have a drug, alcohol, or gambling addiction.
Schedule a consultation with our experienced wills and probate lawyers at Suncoast Civil Law to help you create an estate plan that accurately reflects your wishes. Call at 941-366-1800 to receive a free consultation.