Can My Mortgage Lender Refile a Dismissed Foreclosure Case in Florida?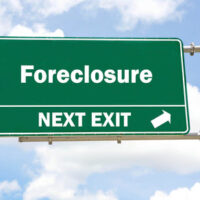 If your foreclosure case was dismissed by the court, you might wonder whether your mortgage lender can refile the case after the dismissal. Whether or not your lender can restart a dismissed foreclosure case depends on several factors.
It is advised to consult with a skilled foreclosure defense lawyer in Bradenton to help you get the foreclosure case against you dismissed and determine whether your mortgage holder will be able to refile the case. Contact our attorneys at Suncoast Civil Law to discuss your particular situation.
When will your property be sold after the lender obtains a judgment?
Chapter 702 of the Florida Statutes – Foreclosure of Mortgages and Statutory Liens – provides that mortgage lenders can only foreclose on a mortgagor's real property through a lawsuit and by obtaining a foreclosure judgment.
The judgment specifies when your property will be sold to satisfy the total amount due, including fees. Under Section 45.031, Florida Statutes, the foreclosure sale must take place from 20 to 35 days after the judgment date unless the court orders otherwise.
However, the foreclosure sale will not happen if the court dismisses your case. But can your mortgage holder file a foreclosure lawsuit again after the dismissal?
When do Florida courts dismiss foreclosure cases?
Common reasons why courts in Florida dismiss foreclosure cases include:
Failure to comply with legal or procedural requirements;
Technical defects or factual errors in the complaint filed by the mortgage lender;
The lender's failure to comply with a court order;
Voluntary dismissal of a foreclosure case at the lender's request; and
Failure to prosecute or the lack of action by the lender.
Whether or not your mortgage holder can refile a foreclosure case after the dismissal depends on whether the case was dismissed with or without prejudice.
When can a mortgage lender refile a dismissed foreclosure case?
If a foreclosure case is dismissed without prejudice, it can usually be refiled by the lender. When a foreclosure action is dismissed due to a technical defect or error in the complaint, the lender will have the opportunity to refile a foreclosure case after correcting the defect or error.
When legal action is dismissed with prejudice, on the other hand, the decision is final. Typically, when a legal case is dismissed with prejudice, the plaintiff is not allowed to refile the case. However, the same rule does not apply to foreclosure cases.
The Florida Supreme Court held that each time a borrower defaults on their obligation, the mortgage lender has a new right to file a foreclosure lawsuit against the mortgagor [Singleton v. Greymar Associates, 882 So. 2d 1004 (Fla. 2004)].
What is Florida's statute of limitations for foreclosure actions?
A mortgage lender may be barred from refiling a foreclosure case if the statute of limitations has expired. Under Section 95.11, Florida Statutes, the statute of limitations to foreclosure a mortgage is five years from the date of default.
However, since each missed payment is considered a new default, a mortgage holder may be able to restart a foreclosure action even if it was dismissed if less than five years have passed from the date of the last default.
Consult with our Bradenton foreclosure defense lawyers at Suncoast Civil Law to determine whether your mortgage lender has a right to refile a foreclosure action after it was dismissed. Schedule a consultation by calling at 941-366-1800.
Resource:
casetext.com/case/singleton-v-greymar-associates