Congress Votes on Bankruptcy Reform For Banks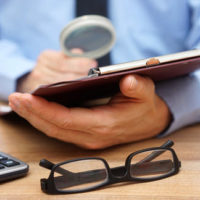 Recently the United States House of Representatives voted to approve new legislation on bankruptcy code for banks across the country. Officially known as the Financial Institution Bankruptcy Act of 2017 (FIBA), the legislation is designed to avoid taxpayer bailouts and financial crisis in the event that a bank fails. Supporters of the legislation believe that these new laws will better equip the country to help failing banks while also creating a greater incentive in the private sector. Ideally, the new regulations will help create certainty in the event that a bank is on the brink of failing. Meaning that this legislation will help provide a set of guidelines to determine which creditors are to be paid first in the event that a bank needs to file bankruptcy.
Learning From The Past

This legislation comes in large part as a preventive measure as our country learned from the disaster that was the 2008 financial crisis. Banks at any level from your local bank to Wall Street institutions were badly shaken; and to make matters worse, the United States financial system was not equipped to handle multiple institutions declaring bankruptcy simultaneously. It became common for banks and holding companies to be sold through United States Bankruptcy Code Section 363. In most instances financially unstable banks would be taken over by the Federal Deposit Insurance Corporation (FDIC), however, selling the institution through Section 363 became a popular alternative. Under Section 363, if successfully implemented, the bank was typically able to quickly sell their assets and keep their doors open. In most cases, this served as the best outcome for both the bank and its customers.
So Why the New Legislation?

Although Section 363 proved to be useful for most institutions and the overall stability of the country's financial structure, many of the larger banking institutions struggled because implementing Section 363 often took too long. Therefore, the recent passing of FIBA is aimed at helping large financial institutions with over $50 billion in assets to use an alternative form of bankruptcy proceeding. The new method is known as "Subchapter V Bankruptcy" and it will allow a failing large bank to transfer its assets to a newly formed company. This process would be governed by a trust agreement and specific predetermined guidelines that would stipulate the exact terms of the proceedings.
This new legislation is in place in order to protect the financial stability of the country as a whole. In order to be eligible to declare Subchapter V Bankruptcy, the move must first be approved by Bankruptcy Court. The court will determine if the bank's potential failing would dramatically alter the financial stability of the United States; if this is determined then the company is eligible to proceed through the process. It is feasible that an institution could proceed through this entire process in the matter of just a few days, thus, providing stability for their customers and the United States financial landscape.
Do You Need Help?
While bankruptcy on this scale is not common, it is important to understand the various options a business has available when they struggle to manage their mounting debts. Bankruptcy for anyone at any level can be a complex and confusing time. Depending on your particular situation bankruptcy may require extensive litigation and time in the courtroom. Therefore, it is critical that you have an experienced litigation attorney on your side. Your attorney will be able to understand the legal implications associated with your decisions and determine a plan that is best for you. Do not to go through the process alone, contact Suncoast Civil Law in Sarasota for aggressive, experienced counsel.
Resources:
congress.gov/bill/115th-congress/house-bill/1667
washingtonexaminer.com/house-votes-to-create-new-bankruptcy-rules-for-banks/article/2619435