Contingent Payment Clauses In Florida Construction Contracts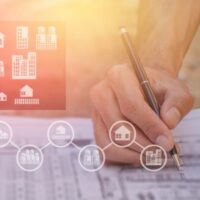 The state of Florida has been a hub for construction for years. This has been particularly true in recent years during the real estate market boom. In the past few years, the housing and property market has skyrocketed. As is so often said, land is a good investment – they are not making any more of it. This is particularly true of the coveted land and property along the Florida coast. But along with the coveted shoreline comes the risk of damage to property from hurricanes and tropical storms. These storms and the inevitable damage they cause are yet another reason why construction is such a big industry in the sunshine state.
Recently, the damage wrought by Hurricane Ian has brought in a new demand for construction work and a flux of construction workers has entered the area. Given that influx, it is important that anyone working in Florida construction understand the "Contingent Payment Clauses" included in so many Florida Construction contracts, and consider how incorporating these terms into your contract, or agreeing to work under these clauses, might affect you.
What is a Contingent Payment Clause?
A contingent payment clause (CPC) is a contract clause which states that party 1 must be paid for a job before party 1 is required to pay party 2. For example, such a clause might state that a property owner must pay the general contractor for construction work before that general contractor has any obligation to pay its subcontractor. These clauses create a down-stream, trickle-down effect. For example, the General Contractor not having to pay a subcontractor until the owner pays the General Contractor, and the subcontractor, may, likewise include in their contracts that they do not have to pay their own lower level subcontractors until they are paid themselves. Etc.
Are Contingent Payment Clauses Enforceable in Florida?
Many states prohibit Contingent Payment Clauses in construction contracts, making them unenforceable in those jurisdictions. One of the diverse reasons cited for barring the enforcement of these clauses is that they go against the notions of fair play in the marketplace. It is understandable that a general contractor would not want to take on the risk of paying their subcontractor before they, themselves, are paid. However, a general contractor utilizing a CPC only sends the financial risk downstream to the smaller player – now, it is the subcontractor carrying the risk that they will not receive their payment from the General Contractor.
Florida does not have an outright-ban on contingent payment clauses, but their use and enforcement is complex in the Florida legal landscape. Contractors and subcontractors should carefully scrutinize their contracts before signing them, and it would be prudent to have an experienced Attorney review the language and discuss the implications and enforceability of the clause. These are complex issues and sometimes difficult to understand. That makes these clauses ripe to come front and center as soon as a problem arises or a dispute emerges down the road. It is imperative that you understand an agreement you are drafting or signing onto, so you know what to expect down the road.
Contact Suncoast Civil Law
If you need advice or counsel on your Business or contract litigation issue, contact the seasoned Sarasota civil litigation attorneys at Suncoast Civil Law. We understand that your contracts and Business dealings are your livelihood, and our dedicated team is here to advocate for you and ensure that you receive the advice and representation you deserve. Contact our office today to discuss your case.
Sources:
floridabar.org/the-florida-bar-journal/are-contingent-payment-clauses-enforceable-in-florida-construction-subcontracts/#:~:text=Contingent%20payment%20clauses%20can%20be,obligation%20to%20pay%20the%20subcontractor
floridabar.org/public/consumer/tip012/