Court Procedures That Can Delay Foreclosure Hearings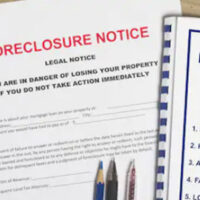 If you believe your home or property is being subjected to wrongful foreclosure, you are going to want to engage with an experienced foreclosure litigation attorney to help process your case in court. In Florida, those fighting a residential foreclosure may want to learn about some of the strategies that might be used to delay a foreclosure lawsuit from proceeding. This article aims to discuss a "stay," and a "continuance," as well as the differences between these two terms.
Stay versus Continuance
While both stays and continuances are governed by the Florida Rules of Civil Procedure, these two items are not the same. The "stay" is a court order that places a foreclosure lawsuit on hold. The process is, essentially, paused. There will be no hearing and no trial until the court lifts the stay order.
A "continuance," on the other hand, is a court order that merely delays a hearing or foreclosure trial. A continuance may occur at any point – whether before or even during the actual hearing or trial at issue.
So while pursuing or being granted a continuance will delay the proceedings, a stay can potentially hold it entirely until the court chooses to lift the stay order.
Requesting a Continuance
Either party may request a continuance on foreclosure proceedings. Even the lender may request that the processing of the case be delayed in order to continue at a future time. A lender may want to do so if, for example, the lender's team needs more time to gather and process necessary documents, or necessary witnesses will not be available until a later time. A homeowner, as well, may find that requesting a continuance serves their best interest, as it may give them more time to gather evidence in their defense.
Whether a lender or a homeowner, if a party seeks to request a continuance the court will require that they provide a valid basis for requesting the postponement. If a valid legal reason for the continuance cannot be provided, or simply is not provided by the parties, then the court will likely dismiss or reject the request in order to timely process the suit.
Requesting a Continuance in the Midst of Trial
A party may not realize that it is missing pivotal information or documentation until they are in the midst of trial. The interest of the court is not to process as many claims as possible in a year – it is to actually process claims and ensure justice is achieved. Accordingly, parties should expect that if one side requests a continuance and provides a legally valid reason for the request, the request will likely be accepted by the court and the case will be subject to a continuance order. This is true even if the trial has already begun.
One recent case where exactly this occurred is found in HSBC BANK USA, NA v. Serban HSBC BANK USA, NA v. Serban. In short, in that case the lender's mid-trial request for a continuance was denied. While the bank was unable to provide a witness on the date of the trial and requested a continuance, the borrower pointed out that the case had been on the docket for 5 years, and the bank had also been given 65 days notice of the trial start date. The court agreed with the borrower that the bank had time to secure a witness and failed to do so, which was not a valid reason to grant a continuance.
Contact Suncoast Civil Law
If you are facing a foreclosure action, engaging with an experienced foreclosure litigation attorney can ensure that you pursue your case with your best foot forward from the beginning. Contact the experienced Sarasota foreclosure litigation lawyers at Suncoast Civil Law to see how our team can work for you.
Sources:
casetext.com/case/hsbc-bank-usa-38
law.com/dailybusinessreview/2022/07/21/civil-rico-class-action-accuses-2-banks-of-predatory-foreclosure-schemes-against-florida-hawaii-homeowners/