Durable Powers Of Attorney & Estate Planning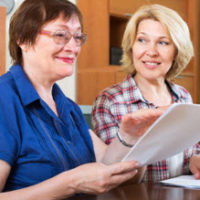 Durable powers of attorney apply to managing both your financial/business and health/estate affairs. They allow you to appoint an agent to handle legal, health, and financial responsibilities. They can cover a number of important issues, such as whether that's asset management, care preferences, medical professional details, retirement plan elections, insurance benefits; amongst others. They can also protect your estate from unnecessary taxation and ensure that your heirs receive any gifts you wish to provide in a timely fashion.
Without a durable power of attorney in place, if someone becomes incapacitated or incompetent, family and friends will be unable to make important healthcare and financial decisions on their behalf (even including such basic activities as paying bills). Without the paperwork in place, anyone who needs to undertake these types of tasks has to go to court and ask to be appointed as a guardian and/or deal with court proceedings involving a guardianship.
Types
There are two types of durable powers of attorney executed in association with an estate plan:
Durable power of attorney for health care: Provides the agent with the authority to make healthcare-related decisions on behalf of the principal; and
Durable power of attorney for finance/asset management: this provides the agency with the authority to make financial and legal decisions on behalf of the principal.
While some people designate the same agent for both, designating different agents is also an option. Regardless, these documents should be prepared long before the principal faces any mental or physical challenges that could give rise to the agent having to step in. 
Sarasota Wills & Probate Attorneys Can Help You
It is important to sit down with your family and take the time to ensure that you've thought these issues through and everyone knows what to expect. One of the most important aspects of the durable power of attorney is also ensuring that you select an agent that you are comfortable with, and that the agent understands and is comfortable with the level of responsibility that has been assigned to them. In discussing these important issues, speaking with an experienced estate planning attorney whom you trust can provide you with the peace of mind you need to ensure that everyone is taken care of.
At Suncoast Civil Law, we bring that knowledge, experience, and trust to our profession. As attorneys who focus on business litigation and wills/estate planning, we have the right skill to ensure that all of your interests are properly protected. Contact us today to find out how we can help you.
Resource:
bakersfield.com/kern-business-journal/durable-powers-of-attorney-does-your-estate-plan-need-an/article_4470df93-0c85-5d1a-a11b-08a95a59a1e7.html