Estate Planning And The Florida Guardianship Process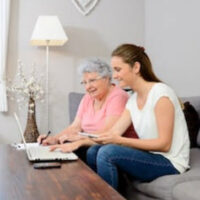 Proper estate planning is a key way to protect your estate against many things – including a court ordered guardianship. Florida is a state that is popular with retirees. Our population, more than most, does need the provisions in Florida law that allow a family member, or professional guardian, to act as a legal guardian for an individual who has lost the capacity to make decisions. However, your entire estate can become subjected to decision makers from a court appointed guardian if proper estate planning measures are not taken now. This article aims to introduce readers to the basics of guardianship. With this basic understanding it becomes more clear why proper estate planning is advisable, and what steps can be taken to protect your estate from court appointed guardianships  and unnecessary loss of control or privacy in your estate dealings.
Basic Terms to Know
A "Guardian" is a person who has been officially appointed to make decisions on behalf of an individual who has lost the capacity to do so. This appointment allows the Guardian to make decisions for their "Ward," which is the legal term for the incapacitated person. There are many different circumstances under which guardianship may become necessary and be granted by the court. Below we discuss a few.
Guardianship after Incapacitation
If the ward lost their ability to make sound decisions due to age or accident then the court will appoint an examining committee to evaluate and report on the mental state of the ward. At the close of the examination period each member of the committee will provide their opinion to the court of whether the individual should be placed in a guardianship.
The matter is taken seriously by the court, as significant rights transfer to a guardian. Rights that the court may transfer to the guardian include rights to manage finances and make medical decisions. This means that at the conclusion of the examination period you could lose the ability to manage your own estate/assets.
However, Florida law also recognizes that a person may need the process to work more quickly. An individual can seek "emergency guardianship" by claiming that the person is an imminent threat to themselves or property. In such cases those seeking emergency guardianship can get letters of guardianship that become effective prior to the conclusion of the committee's evaluation. This would cut off your rights to manage your estate that much sooner.
So what is one to do – to avoid losing this control over your estate?
Potential Solution: Living Trust
Living trusts help your estate avoid outside interference from a court-appointed guardianship. This is because estate assets are placed into a mechanism (the trust) along with another individual who also has control of the assets. This means that even if you yourself become incapacitated, the assets in the living trust should go to the control of the other entity listed in the living trust. This estate planning tool can, thereby, circumvent guardianship control over those assets.
Contact Suncoast Civil Law
Crafting the correct estate plan tailored for your specific situation is a priceless gift we leave our loved ones. Our experienced Sarasota wills and probate lawyers are familiar with the various laws and nuances that can affect your estate moving forward. Contact our office today to schedule a consultation and see how our experience can be helpful to you.
Sources:
Statutes & Constitution :View Statutes : Online Sunshine (state.fl.us)
Guardianship – Florida Courts (flcourts.gov)