Estate Planning Documents Necessary to Protect Your College Student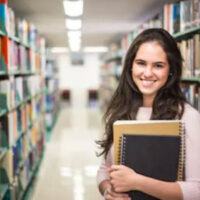 When people think of estate planning, they think of the elderly planning for  the time after they have passed. However, estate planning isn't just for the aging; it is also for those who might benefit from having a plan in place when it comes to important decisions, such as someone who can make health care-related decisions on their behalf if they are unable to; for example, college students who are away from home for the first time.
Yet, due to the privacy rule of the Health Insurance Portability and Accountability Act (HIPAA), parents have no legal ability to access their child's medical records or other health care-related information. This makes it extremely difficult to step in and assist your college student if they are sick; in the emergency room, for example. In addition, HIPAA's privacy rule still applies even if they are still on your health insurance plan. This is why it makes sense for you to have certain estate planning documents in place so that, if this situation arises, you are able to step in and take care of your child.
Durable Power Of Attorney, HIPAA Authorization, & Medical Power Of Attorney
There are three specific documents that make it easier to step in for your college student in the instance of a medical emergency, including:
Durable Power of Attorney, which gives someone else the authority to make healthcare and financial decisions and sign legal documents if the individual is unable to perform them
HIPAA Authorization (or Release) Form, which allows the child's health information to be used by or disclosed to a third-party
Healthcare and medical power of attorney (also known as a health care proxy), which allows someone to designate someone else (typically one of their parents) to be their agent in the event that they are unable to make decisions regarding their own healthcare
Note that it's best to fill out forms that apply to the state in which the student attends college, and that some schools have their own forms.
Estate Planning Attorneys Serving Bradenton, Sarasota, And Surrounding Areas
This basic step does not have to be time-consuming or costly, but it is important to have these conversations with an experienced estate planning attorney. It also provides families with the opportunities to speak with their child about their choices and what to expect in terms of this next adventure in their life.
Our Florida estate planning attorneys are here to sit down with you and discuss all of your family's needs when it comes to ensuring that all of the proper documents are in place for this important stage in your life. A Sarasota wills & probate attorney may also be able to advocate on behalf if you encounter any difficulties with your child's college. Contact us at Suncoast Civil Law today to find out more.
Resource:
forbes.com/sites/catherineschnaubelt/2019/11/04/3-estate-planning-documents-every-college-student-needs/#650d402135d3
https://www.moransanchylaw.com/setting-up-a-special-needs-trust-the-right-way-is-imperative/