Estate Planning For Digital Assets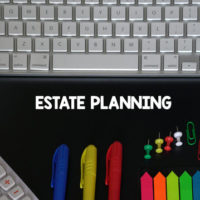 Because so many transactions in our lives are conducted 'electronically' today, estate planning is, of course, affected by this transition. This is especially relevant when it comes to 'digital' assets, or any electronic items that have monetary value–like cryptocurrencies–as well as any other transactions conducted online, including any conducted by email.
However, because electronic communications are subject to heightened privacy protections under federal law, email service providers are often unwilling to turn over account contents to executors, necessitating that you and your estate planning attorney obtain access to the private keys to bitcoin or any other cryptocurrencies. Otherwise, the value of those digital assets could be lost forever.
The Florida Fiduciary Access to Digital Assets Act
The right comprehensive estate plan can help you either facilitate providing access to this digital information, or prevent it. The Florida Fiduciary Access to Digital Assets Act specifically provides guidance on the rights to access digital assets, particularly concerning the:
Procedure for disclosing digital assets;
Disclosure of content of electronic communications and other digital assets of deceased user to a personal representative;
Disclosure of content of electronic communications and other digital assets of a principal to an agent;
Disclosure of electronic communications and other digital assets held in trust when the trustee is or is not the original user;
Disclosure of digital assets to the guardian of a ward; and
Custodian compliance and immunity.
Different fiduciaries are provided with different access depending upon whether the asset is content of communication (which receives higher protection), or another type of digital asset. It is the user who can direct the custodian to disclose to a designated recipient (or not) some or all of that user's digital assets, including any electronic communications content. Conversely, the user can also prohibit disclosure to a fiduciary regarding some or all of the user's digital assets, including electronic communications content.
In sum, proper planning under the law can accomplish two things: it allows fiduciaries to manage digital assets and electronic communications in the same way that they would manage tangible accounts and assets, and provides custodians of digital assets and electronic communications with the authority they need to interact with the fiduciaries of their users, while also honoring the user's privacy needs when it comes to these communications.
Choose the Right Florida Estate Planning Attorney
Many people also want to provide their family members with access to sentimental electronic information, such as access to photos stored on Smartphones and other devices. Conversely, some may want to prevent family members from accessing this information after their death in preservation of their privacy.
It is your attorney's job to customize your estate plan so as to address your unique digital asset needs and desires and develop a comprehensive plan so that you have nothing to worry about. At Suncoast Civil Law, we can do it all—contact us today to schedule a consultation and find out more.
Resources:
ohio.com/akron/business/law-you-can-use-estate-planning-and-digital-assets
leg.state.fl.us/statutes/index.cfm?App_mode=Display_Statute&URL=0700-0799/0740/0740.html
flprobatelitigation.com/2016/04/articles/probate-guardianship-statutes/the-florida-fiduciary-access-to-digital-assets-act/