Estate Planning for Parents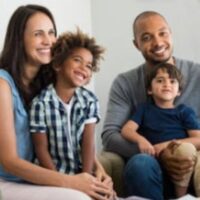 As every parent knows: everything changes when you have kids. Parts of your life that you were not worried about suddenly urgently need attention (gotta cover those electrical outlets with plastic plugs…is my dog going to be baby-friendly?…I wonder if the school district here will cut it, or we'll have to move…) Along with the dizzying swirl of all the initial thoughts preoccupying new parents, with time, many may also come to wonder about how they might be able to protect their minor children via their estate plan.
Several options and tools exist for parents and guardians who wish to ensure that minor children are taken care of. Estate planning is essential for all individuals, but particularly parents and guardians who have minor children that depend on them. If you pass away unexpectedly – who will care for the children? Do you know how, and when, assets will transfer to your kids?
When our children are young, the last thing anyone wants to consider is the thought of no longer being there for them. However, planning for the worst and protecting your children against it is the best thing you might ever do for your children. The right wills and probate attorney can help you to ensure that your estate plan meets all of the criteria you need and will serve your family into the future. This article aims to provide parents with some initial items to think about and tools they can utilize as they look to craft an estate plan for their family
Settle on an Appointed Guardian
Use your voice and select the person that you want to raise your child in the case of your death. In Florida, if one parent dies then the surviving biological parent will become the child's guardian. If both parents are deceased, the law allows for any family member or other demonstrably interested person to petition the court to become the child's appointed guardian.
If you have not pre-designated an appointed guardian, it will be up to the judge to make a determination on who will raise the child. Ensure that your wishes are met. Pre-designate a guardian for your kids in your estate plan. When selecting a guardian, consider if the person will raise the child in alignment with your own values and beliefs, whether the person is fit financially, physically, and mentally for caring for your child. Consider the location of the individual – would appointing them require your child to move? Is this person willing to shoulder the task of raising the child?
So long as the court finds the designated guardian to be a fit person to raise the child, it will honor the designation. Pre-designating the guardian can save your family a lot of heartache and confusion.
Setting Up a Trust
If you establish a trust for your minor children, you can build into the design of the trust a distribution of funds to your minor children over time. Establishing a trust allows you to control when trust assets can be used and for what purpose the funds can be used.
If you pass away without a will in Florida, then the Florida intestacy statutes determine how your estate will be distributed. In Florida, if you pass away without a will then your surviving spouse will inherit everything. If you have children with someone other than the person you are married to, then the spouse at the time of your death will inherit one-half of your estate, while the children outside of the marriage will equally share the remaining half.
Contact Suncoast Civil Law
Issues surrounding probate, wills and estates and estate planning can feel overwhelming. However, that is outweighed by the vital importance of ensuring that your loved ones are properly taken care of. No matter where you are in the process, the experienced Sarasota wills and probate lawyers at Suncoast Civil Law can help you understand the next steps to take. Contact our office to begin discussing your case today.
Sources:
nia.nih.gov/health/getting-your-affairs-order-checklist-documents-prepare-future
floridaprobatelawgroup.com/blog/the-complete-guide-to-florida-probate/#:~:text=The%20venue%20of%20a%20probate,where%20the%20decedent%20owned%20property