Failure To Pay HOA Can Result In Foreclosure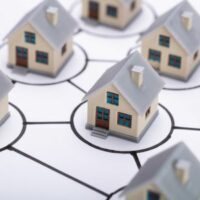 When subject to a community Home Ownership Association (HOA), everyone can appreciate the appeal and benefit behind such luxuries as meticulously kept grounds, a gleaming community pool, or a well-stocked community gym. However, given the high monthly cost of some HOA fees, it is no wonder that some choose to skip the experience entirely. While it is an individual choice whether you move into a community that requires monthly HOA fees or membership dues, it is not wise to simply choose not to pay the mandatory fees. This is something that one Boca Raton condo owner is learning the hard way.
Paying HOA Fees and Membership Dues is not Discretionary
According to court filings, Ms. Robinson purchased a condo and moved into a Boca Raton community. A stipulation of living in the community was to join, and pay, the Boca West Country Club. Ms. Robinson, reportedly, did not join the country club or pay the dues associated with it.
As tends to happen, the community missing out on the fees assessed Ms. Robins fines for her non-compliance. Reportedly Ms. Robinson was assessed a fine of seventy-five dollars a day, with the fines topping out at ten thousand dollars. When the fines topped out, the Boca West Condominium Association initiated foreclosure proceedings against Ms. Robinson. The Foreclosure action was, eventually, approved. The condo is currently set to be sold at auction in December of this year.
As illustrated in the above scenario, when you choose to move into a community that assesses HOA dues you are not at liberty to simply not pay them. Even if you personally do not want to fund an amenity like a gym or a golf course that you have no intention of ever using – the terms of the community are not "if you use the amenities, you are required to pay." If you own property within the community, you benefit from the community, and you are required to pay. The purpose of the amenities funded by an HOA are to create an environment. Whether you use an amenity or not, your home value does increase by your area having the reputation of being a nice place to live; by having dock access, or an indoor community pool.
Skipping HOA Fees Can Have Severe Legal Repercussions – Even Foreclosure
The homeowners' association relies on everyone in the community to contribute to funding the amenities. It is necessary in order to stabilize, properly plan and fund the community. Even if you think that the HOA fees that are being assessed to you are utterly outrageous – under Florida law, under certain circumstances, the HOA will have the right to pursue a foreclosure action against you. As shown in the case above, the court will, under certain circumstances, approve a foreclosure action brought because the owner refuses to pay HOA dues.
Contact Suncoast Civil Law
If you find yourself faced with an HOA legal matter and need counsel you can trust, contact our office today. Our experienced Sarasota homeowners' association dispute attorneys are standing by to discuss your case and give it the individualized attention that it deserves.
Sources:
FORECLOSED! Boca West Condo Owner Loses Home After Failing To Pay Membership Dues – BocaNewsNow.com
Florida Statutes Section 720.305 – Obligations Of Members; Remedies At Law Or In Equity; Levy Of Fines And Suspension Of Use Rights. (Fla. Stat. § 720.305) – Florida Statutes – Florida Laws (onecle.com)