Federal Court Dismisses Consumer Protection Lawsuit Over 150-Year Old Spice Ban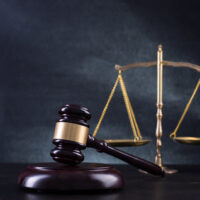 Florida's Deceptive and Unfair Trade Practices Act (FDUTPA) is a state law designed to protect consumers from various forms of business misconduct. A consumer who has suffered a financial loss or injury due to an unfair or deceptive act can file a civil lawsuit against the offending business. However, even if there is a recognized FDUTPA violation, a business may still avoid liability if their conduct is otherwise permitted under another state or federal law.
Bacardi, Winn-Dixie Protected by Federal "Safe Harbor" from Now-Repealed 1868 Florida Statute
A recent published decision from the U.S. 11th Circuit Court of Appeals, Marrache v. Bacardi U.S.A., Inc., made headlines recently over an attempt to use the FDUTPA to sue a well-known liquor company over its alleged violation of a 150-year-old Florida law. The co-defendant in this case, Bacardi, manufactures Bombay Sapphire Gin, which is sold throughout Florida in Winn-Dixie stores. One of the ingredients that Bacardi adds to its gin is "grains of paradise," a west African spice similar to ginger and cardamom.
As it turns out, this is technically illegal in Florida. In 1868, the state legislature passed a law making it a third-degree felony to "adulterate" liquor sold in Florida with certain specific additives, including grains of paradise. According to the Miami Herald, the ban was adopted "during an era when some people believed the spice was a poisonous drug that could morph drinkers into suicidal madmen."
Although no Florida prosecutor went after Baccardi criminally for its illegally "adulterated" gin, a civil plaintiff did file a lawsuit under the FDUTPA. The lawsuit, proposed as a class action on behalf of all Florida purchasers of Bombay Sapphire gin, alleged consumer injury based on Bacardi and Winn-Dixie's violation of the ban on adding grains of paradise to alcohol sold in Florida.
A federal judge dismissed the lawsuit. On appeal, the 11th Circuit upheld the dismissal. The appellate court said a key defect in the lawsuit was that while grains of paradise may be illegal under state law, they were legal under federal law. This did not technically mean the state ban was preempted, but it did allow Bacardi and Winn-Dixie to invoke a "safe harbor" provision in the FDUTPA to shield them from the plaintiff's consumer protection claims.
In addition, the 11th Circuit held that even if the safe harbor did not apply, the plaintiff did not "state a plausible claim for damages under [the] FDUTPA." Indeed, the trial court found the plaintiff never alleged they were unable to drink the Bacardi gin they purchased or that the product actually led to any ill health effects. The plaintiff simply alleged that they had purchased an illegal product that was now "worthless." The 11th Circuit said that was insufficient to sustain a FDUTPA claim.
It should be noted that in response to this litigation, the Florida legislature formally repealed the ban on adding grains of paradise to liquor in 2021.
Speak with a Florida Consumer Protection Attorney Today
If you have suffered an actual injury as a result of a company's false, misleading, or deceptive business practices, it is important to consult with an experienced Brandenton consumer fraud lawyer as soon as practicable. Contact Suncoast Civil Law today to schedule a confidential case evaluation with a member of our team.
Source:
media.ca11.uscourts.gov/opinions/pub/files/202010677.pdf