Florida Arrests Highlight Importance Of Consumer Awareness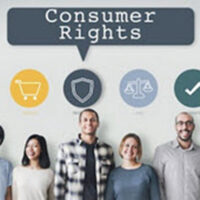 Consumer fraud, and businesses taking actions that violate consumer protections, is an all-too-common occurrence in every part of the country. Though the U.S. has many protections in place to guard against abuse to consumers, it is always in your best interest to do your homework and look into any business or professional that you decide to deal with.
Floridians were recently reminded of the importance of vetting their doctors and medical clinics when the owner and at least one employee of a Jupiter cosmetic studio were arrested. Charges levied include allegations that at least one individual performed cosmetic procedures without a license on unwitting customers/consumers.
The arrests were made after a joint effort was undertaken by the Jupiter police force and the Florida Department of Health. An undercover individual visited a Jupiter salon on February 7th, 2023 to investigate an anonymous tip.
Reportedly, the Florida State Department of Health received a tip from a prior employee of Aqua Laser Studio. The tipster reported that one of the business's employees was allegedly providing various cosmetic injections sans a medical license. In one specific claim, one of the establishment's employees allegedly injected an individual with the neuromodulation injection "Xeomin." Allegations have been made that dozens upon dozens of improper injections were performed over the course of the employee's tenure at the studio – reportedly dating back to August of 2022.
In the days following the initial arrest it was reported that a co-owner of the business, who is also the business owner's son, was also arrested.
It can be downright frightening to think that individuals can misrepresent material facts to the public and portray themselves to be qualified professionals, yet not actually carry the licenses or certifications that have been mandated by those who practice in that particular field. It begs the question – what can consumers do to help ensure they do not enlist the services of a non-qualified individual?
How can Consumers Protect Themselves?
It is wise to research and adequately look into any professional, be it medical or otherwise, that you are going to entrust with an element of your health or life. Some steps you can take include:
Verify License Information
Consumers can verify that a salon or individual holding themselves out to be a professional holds a specific license by visiting Florida's Department of Business & Professional Regulation. This official site allows users to search for specific individuals by name, license number, city, county, and/or license type.
Verify Doctor license
The Florida Board of Medicine maintains a website where you can search for a doctor by entering their name and the business name.
Check the Courts
It is possible to check the court website and see if any lawsuits are filed against a particular professional.
Contact Suncoast Civil Law
If you believe your rights as a consumer have been violated, or that you may have been a victim of consumer fraud, it can feel overwhelming to understand what your next steps should be. The experienced Sarasota consumer fraud lawyers at Suncoast Civil Law have helped many clients pursue the justice they deserve. Our dedicated team is standing by to listen and discuss your case. Contact our office today.
Sources:
Florida Board of Medicine- Healthcare Practitioner Licensing and Regulation (flboardofmedicine.gov)
Licensing Portal – License Search (myfloridalicense.com)