Florida Courts Consider: Is A Child Conceived After Their Father's Death Entitled To Social Security Benefits?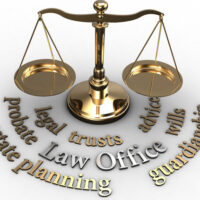 The 11th U.S. Circuit Court of Appeals recently decided to not rule on a question presented to that court: does a child who was conceived after their Father's death qualify to receive Social Security Surviving Child Insurance Benefits? Instead, the court stated that the Florida Supreme Court was a better venue to issue clarity on the question.
This question was presented to the court in the case of Kathleen Steele v. Commissioner, Social Security Administration, 11th U.S. Circuit Court of Appeals, No. 20-11656. The lawsuit was brought by widow Kathleen Steele, who conceived a son utilizing her late husband's frozen sperm after undergoing the in-vitro fertilization process. Her husband and the father of the child, Mr. Phillip Steele, had reportedly hoped to have more children and chose to cryogenically preserve his sperm prior to his death in 2011. A child was, indeed, conceived from the preserved sperm after Mr. Steele's death. In the will and testament that he executed prior to his death, Mr. Steele specified that both his existing and "later born" children were to receive "equivalent" treatment by the estate. However, after Mr. Steele passed, the children existing at the time of his death were eligible to receive Social Security Child Insurance benefits. The ability for his "later born" child to receive equal treatment was complicated by Florida's intestacy laws.
The Social Security Administration determines a child's eligibility to receive child insurance benefits from a deceased parent based on their state's intestacy laws. This means that the eligibility to collect a benefit is determined by whether the child could claim a share of the estate if the deceased parent has passed on without creating a valid will.
While Florida's intestacy/probate law is quite developed, it does not currently discuss the intestacy rights of children who are conceived after the death of the parent. While "Afterborn heirs" are discussed, the law specifies that "Afterborn heirs" are those heirs of the decedent who were conceived before the death of the decedent, but actually born thereafter. (These heirs are entitled to inherit intestate property in the same manner as they would if they had been born during the deceased parent's lifetime." Florida intestate law does not currently address or discuss those heirs who have been conceived only after their parents' death. While this is currently not discussed under intestate law, the domestic relations code does provide that children conceived after their parents' death have no claims under the estate "unless the child has been provided for by the decedent's will."
In the Kathleen Steele case immediately at issue, the 11th circuit court cited multiple reasonable interpretations of the statute and a lack of Florida case law as reasoning for naming the Florida Supreme Court as a more appropriate forum to rule on the matter. Moving forward, as scientific processes such as in-vitro fertilization become more popular and mainstream, we should expect the law to further develop in order to address new questions that arise after novel developments in science, and shifts in how people build families.
Contact Suncoast Civil Law with Your Probate Issue
Florida Probate and Intestacy law is complex, but the experienced Sarasota wills & probate attorneys at Suncoast Civil Law have a knowledgeable, dedicated team with the expertise to guide clients through even the most complicated issues. Contact our office today to discuss your present or future wills & probate needs.
Sources:
leg.state.fl.us/statutes/index.cfm?App_mode=Display_Statute&URL=0700-0799/0732/0732.html
orlandosentinel.com/news/florida/os-ne-in-vitro-baby-social-security-benefits-20221018-qy4lx4uydbd2bbx7ac2f3d5pma-story.html