Florida Foreclosures, Part One: History, Communications To Expect, And Pre- Foreclosure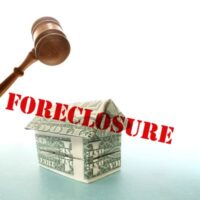 New data reports that Florida is experiencing a dramatic rise in foreclosures and foreclosure-related moves. According to the information available via one U.S. federal government population survey (census), Florida itself saw a 187% increase in eviction and foreclosure rates between 2021 and 2022, trailing only the state of California with its 411% increase.
What could be driving this spike in foreclosures? And what should citizens know and understand about the foreclosure process so they can act quickly and decisively if they receive a foreclosure notice? This is the focus of this article, part one in our three-part article series detailing the Florida foreclosure process.
The Pandemic and Eviction Moratoriums
In the midst of the pandemic, eviction moratoriums were put in place to protect people from being thrown out of their homes. The federal government also took action, with President Biden signing the American Rescue Plan into law in 2021. This Act created the Homeowner Assistance Fund, which was created to provide $10 billion dollars to the various states in order to help homeowners who were struggling with their mortgage or other house costs to come up to speed.
Florida also enacted the Florida Homeowner Assistance Fund program, which aims to help struggling homeowners make mortgage payments and pay for home-related bills. Both the Federal and Florida state programs have provided significant relief to Florida citizens.
However, as time goes by, much of the aid and foreclosure protections that had been implemented due to the pandemic have receded. This, alongside a surge in inflation and mortgage rates, has seemingly resulted in a spike of people who are being affected by eviction and foreclosure actions.
So what communications might you receive to tip you off that a foreclosure action may be on the horizon? And what is "pre-foreclosure"? This article aims to address these preliminary questions.
Mortgages and Communications
A foreclosure action may occur when the party holding the property as collateral for your mortgage payment moves to collect against you. This is likely to occur if the creditor has reason to believe that you have defaulted on your mortgage. However, a good amount of time is required to pass before a Foreclosure action can officially start, and a number of communications must be made/attempted. The period of time before a foreclosure begins but after you fall behind on payments is referred to as "preforeclosure."
What Is Preforeclosure?
As stated above, this is the period of time after a mortgage lender falls behind on payments, but before the foreclosure proceedings begin.
Readers should know that with few exceptions, if the mortgage holder believes you are missing payments, the company will likely be sending you letters and/or otherwise making an effort to contact you in order to collect on the loan. Federal law requires that mortgage servicers contact you, or attempt to contact you, by phone in order to speak about options you can take in order to avoid foreclosure. This contact/effort must occur no later than 36 days after a missed payment, and again within 36 days after missing each subsequent payment.
You can expect that not more than 45 days after the lender notes a missing payment, the servicer is required to let you know, in writing, about the "loss mitigation" (foreclosure alternative) options that might be available and assign personnel to help in your case. Many mortgages in Florida also require the creditor to send the mortgage holder a "breach letter" to serve as notice that your mortgage loan is in default. If the mortgage holder does not cure this default, the creditor can call your debt due and move ahead with foreclosure proceedings.
Preforeclosure Fees
You should expect that during the preforeclosure timeframe the servicer can charge mortgage holders certain fees, such as late charges and inspection fees. Servicers may also charge additional fees such as for winterization of a home, obtaining a broker's price opinion, property preservation costs, etc.
With a few exceptions, the federal law requires mortgage lenders to wait until a mortgage loan is over 120 days delinquent before the foreclosure process may be officially started. We detail this process in part two of this article series: Florida Foreclosure, Part Two: The Foreclosure Process in Florida.
Contact Suncoast Civil Law
For a consultation on your own foreclosure or eviction case, contact the experienced Sarasota foreclosure defense lawyers at Suncoast Civil Law.
Sources:
bizjournals.com/southflorida/news/2023/05/11/south-florida-foreclosure-actions-went-up-40.html
Current Population Survey (CPS) (census.gov)