Florida Supreme Court Case Could Determine Future of Foreclosure Defense Cases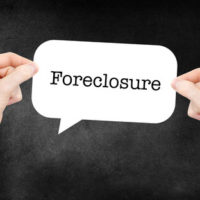 A new Florida Supreme Court case that involves foreclosure defense and the ability for attorneys to collect attorneys' fees is gaining widespread attention, as well as concern from those who bring these types of cases if/when lenders are quickly (and possibly mistakenly and/or in bad faith) foreclosing on property. Not only could the case affect other foreclosure defense cases, but it could also have far-reaching implications on any and all cases that involve assigning assets from one person to another, including all contract law cases.
The case involves an appeal from the appellate court. The plaintiff's loan documents allowed the financial institution "Nationstar" to claim attorneys' fees if it brought suit against her and prevailed and failed to provide for a similar provision for the borrower. However, the plaintiff argued that, under Florida law, as a borrower, she could collect fees due to the inherent imbalance of power in lending contracts. This is where the appellate court's decision gets confusing.
Appellate Court: If Homeowner Seeks To Foreclose, This Affects Ability to Recoup Attorneys' Fees
In general, in the law, prevailing parties are able to recouple legal fees, including against financial institutions that sue them. Strangely, the appellate court did agree with the plaintiff in this case that Florida law allowed her to recoup these fees even if the contract with her financial institution did not specifically state that she could. However, the Court also found that the financial institution could not owe legal fees under the contract because it was not an original party to the contract, given that the plaintiff sought to foreclose on her mortgage. Specifically, the panel rejected the homeowner's (plaintiff's) argument that the law allowed for reciprocity and for borrowers to collect legal fees under contracts that make the provision for lenders in her particular case because the plaintiff had explicitly sought to foreclose on her property.
Broad Implications of the Case
This case has the potential to affect thousands of Florida homeowners hit by the last housing market collapse. Depending upon how it is decided, it could discourage attorneys from defending homeowners in general, and leave banks and lenders in a position of having nothing to lose by going after any and all property, regardless of the circumstances, strengths, and weaknesses of each individual case.
Take, for example, a homeowner who agreed to a $1,800 mortgage, but who had that number ratcheted up to $2,300, then $3,000, then $3,800 as the housing crisis took hold and investors traded his debt. Is it ok to rewrite the mortgage every time a loan changes hands? If the courts take away the ability for foreclosure defense to be paid via attorneys' fees, homeowners will essentially lose their rights to enforce contracts via the courts. This would have huge impacts to consumers and debtors.
Florida Foreclosure Defense Lawyers
Homeowners should not be the victims of unscrupulous litigation from financial institutions. If you are dealing with a lender foreclosing on your property, contact our Sarasota foreclosure defense attorneys at Suncoast Civil Law today to find out how we can help.
Resources:
jweb.flcourts.org/pls/docket/ds_docket?p_caseyear=2017&p_casenumber=1387
law.com/dailybusinessreview/2018/04/24/how-a-florida-supreme-court-case-could-affect-attorney-pay/
leg.state.fl.us/STATUTES/index.cfm?App_mode=Display_Statute&URL=0000-0099/0057/Sections/0057.105.html