FTC, Florida Attorney General Shut Down Fraudulent "Credit Card Debt Relief" Scheme Based In Orlando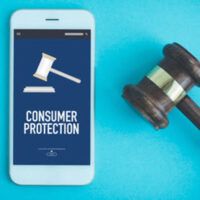 Debt is something that most of us have had to struggle with at one time or another. A sudden job loss or unexpected major expense can quickly throw your finances into chaos. And as the unpaid bills mount, you start looking for any possible solution that may help you catch up.
This is often where people become vulnerable to debt relief scams. There are a number of fly-by-night companies that prey upon consumers, often through telemarketing and other direct marketing, with promises of immediate debt relief. Unfortunately, the consumers who accept these offers often find themselves in worse shape than before as the promised "relief" simply leads to even more debt and fees.
The Federal Trade Commission (FTC) and the Florida Attorney General's office recently shutdown one such fraudulent debt-relief operation. Last July, the FTC obtained a temporary injunction from a federal judge against a group of Orlando-based defendants who were running a "sham credit card interest rate reduction operation." In February 2022 the injunction became final when the defendants failed to appear and defaulted.
According to court records, the defendants told consumers that they offered a service to "have their credit card rates reduced substantially and permanently," thus enabling the consumers to pay off their credit card debt "three to five times faster" and saving "thousands of dollars" in the process. More precisely, the defendants "misrepresented" themselves as "representatives of, or affiliated with, consumers' banks, credit card insurers, or credit card associations."
In reality, the FTC said, many consumers simply paid the defendants a "sizeable upfront fee" for debt reduction services and received nothing in return. In some cases, the defendants would "open new credit card accounts for consumers with low introductory or 'teaser' rates and transfer consumers' balances to those accounts." This only temporarily reduced the consumers' interest rates, however, since these introductory offers inevitably expired. Meanwhile, consumers still had to pay substantial balance-transfer fees. Combined with the upfront fees charged by the defendants, the FTC said that many consumers were often out several thousand dollars.
Altogether, the FTC said the defendant "reaped millions of dollars" through their unlawful scheme between 2014 and 2020. According to the final judgment issued by U.S. District Judge Wendy W. Berger of Orlando, the defendants were jointly liable for over $5.3 million in damages. A court-appointed receiver will assume control of the defendants' assets. Judge Berger also issued a detailed injunction forbidding the defendants from running a similar scheme in the future.
Speak with a Florida Consumer Protection Attorney Today
Unscrupulous businesses typically prey upon those people who are in the worst financial position to absorb any further losses. That is why you should never hesitate to confront a business that has engaged in deceptive or illegal practices. An experienced Sarasota consumer protection lawyer can help. If you need to speak with an attorney, contact Suncoast Civil Law today to schedule a consultation with a member of our consumer protection team.
Source:
scholar.google.com/scholar_case?case=9162813773461169582